The Tools You Need for Eyelash Extensions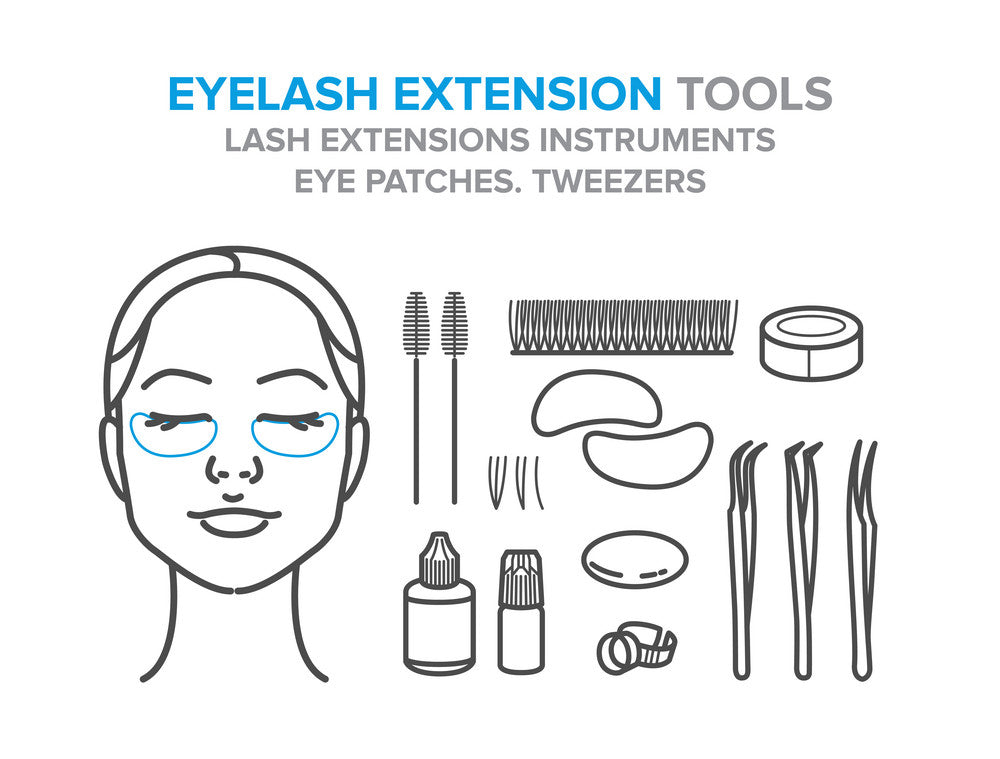 The must-have eyelash extensions tools.  
Lash tweezers are the basic and essential tools when applying for eyelash extensions, you can use these tweezers for hair removal, eyelash extension, you will use these on every single client for every single service, you may want to invest in tweezers that you love and trust. It will be worth it! Fadlash tweezers include 1pcs of flat head tweezers, 3pcs of curved tips tweezers and 5pcs of pointy tips tweezers for different purposes. Besides, each of the tweezers has its own compartment and comes with a protection cap around its tips, keeping you safe and keeping them in a good shape.
This lint free gel Eye Pad is the ideal type for professionalist using in the eyelash extension. To make your work faster and cleaner, It is a perfect type that covers all the under lashes. Can Be Used For Eyelash Extension Application, Facials, Eyelash Perming, Eyelash Tinting or just use it to reduce dark circle, eye puffiness. The eye patches are used during the eyelash extension process for client comfort. These Eye patches stimulate the skin's collagen to brighten the skin under the eye during the eyelash extension treatment. Easy to Apply – Specially curved to fit most eyes. They have a special surface that prevents them from moving during the application process.
Perfect for separating eyelashes before and/or after mascara application.Perfect for professionals' beauty salon or home personal use, especially great for eyelash extensions. what's more, it is handy and easy to use.No more clumping! Great to be used on business trips, holidays, weddings, everyday usage, and performance.
Non-linting, clean and sanitary, durable& efficient brush applicators. The micro brush handle can be broken to adjust the length. Tips can be bend into any angle, so getting into small places is a breeze now, micro brushes perfect for Latisse, eyelash extension removal, dental use, nail art, painting, crafting projects, cleaning small gap, etc. Micro Applicators Brushes won't absorb too much of the precious product, saving even more.
A must-have for eyelash extension, the glue holder ring diameter is adjustable, perfect fit for your fingers, which makes it very convenient to use and you will never have to worry about that the ink or glue will spill out. Disposable for quick use, no mess to clean up, make the eyelash application much easier
Adhesive the most important part of each service, because its the thing that will hold everything together, literally!  Using fresh adhesive is critical for achieving the best retention and results for your clients.
 Shop your tools now~