Professional Eyelash Extensions Supplies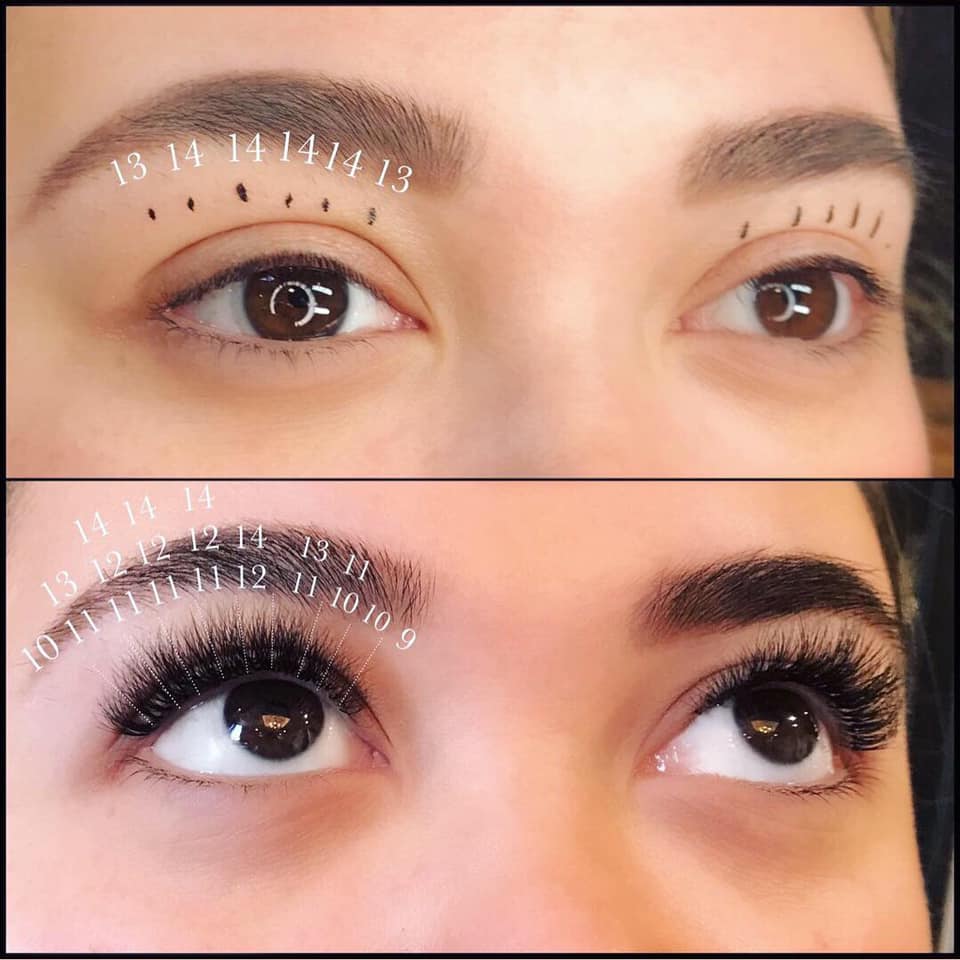 Professional Eyelash Extension Supplies
The application of eyelash extension is a complex process. And in this process need too many eyelash extension supplies. There are so many lash products and brand in the current market,it's important for lash artists to choose the professional lash extension supplies.So how to choose the best eyelash extension supplies is important to lash artists.
What are Must-have lash extension supplies for a salon?indispensable lash extension supplies in lash extension applications?
Different types of eyelash extension (classic lashes, easy fan lashes and so on.)
Lash glue remover
Lash brush
Lash rings
Type of Eyelash extensions:
To meet clients' needs and appeal to many customers, we should pay attention to the material of lashes. And most lashes are made of Korean black PBT makes the fan lashes ultra-soft and light, no-harmless to human skins or eyes. This material not only eco-friendly but also suit best any client of yourself.
Choosing the right curl and thickness of the eyelash extension is vital for your clients. When deciding the type, thickness, and curl of the lash, we should consider the final look, and more important to consider your client's natural lash condition. So it is the wrong decision to choose the thicker lash extensions for your clients. Too heavy lashes will damage some client's natural lash.
 Eyelash pads:
We need eyelash pads whenever we apply for eyelash extension. Those can protect our under-eye skin that is the most sensitive part of our face.
 Eyelash extensions glue and shampoo:
This is the key point of eyelash extension application to keep lash last for a long time. And there is no other glue that can replace the adhesive of this current eyelash extension glue. It is impossible to say which glue is better because wonderful eyelash extension effects depend on the artist's techniques and the environment of lash extension applications. In order to achieve clients' satisfaction, we should decide what  the best glue is for you by considering the room environment, technique and speed of applying, and client's conditions.
The shampoo can be used for lash every day, keep lash clean and healthy. Those are the best products for lash extension care to keep your client's eyelashes beautiful.
 Lash glue remover:
Lash glue removers are an essential part of eyelash extension supplies, but we need to notice that lash removal are for trained and professionals. We should remain our clients to use them prudently.
Lash extensions tweezers:
The  high quality eyelash extensions tweezers are essential tools of eyelash extension supplies and lash application. Tweezers are good assistants to create a beautiful appearance and can help to promote your skills. Different types of lashes need different types of tweezers to pick up and apply.
 Lash brush and rings:
The rings are perfect for use during the eyelash extension application, can be used to hold glue, remover, or lash primer. And lash brush can be used at the end of each service or be given to your client as a grooming tool. Those are auxiliary tools for apply lash extension.
We hope this blog could help you and make your lash business flourish. Fadlash as a professional eyelash extension supplier can offer to various and high-quality lash extension supplies to you, and meet your need in lash extension application.