New Arrival ! Fadlash Lash Shampoo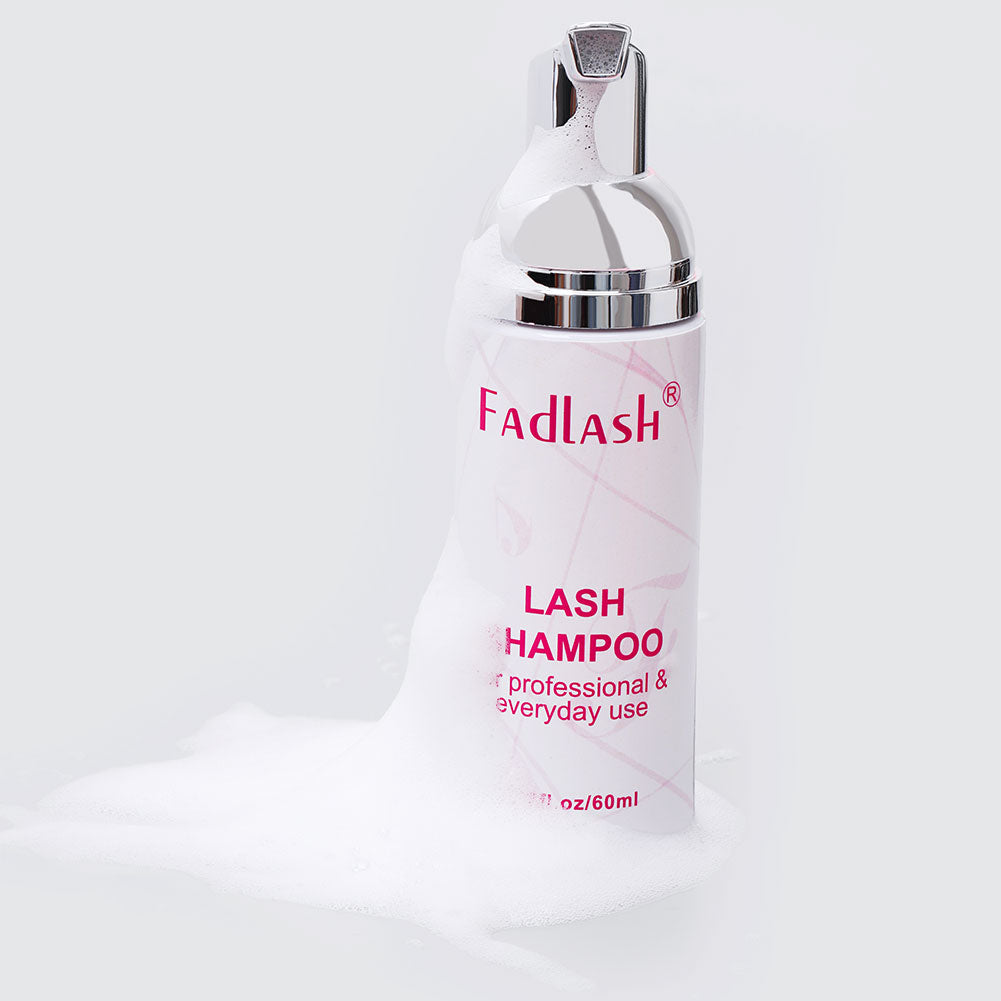 Aa a lash artist, do you have the must-have aftercare product? And do you always tell your clients, brush and clean their lashes every day? Lash shampoo definitely on the top list!
There are so many pros to use the lash cleansing product, daily use prevents bacteria, mites, eye irritation, and eye diseases. The minimum amount of added natural oils helps to nourish and moisturize the natural eyelash. 
After years of research and experiment, fadlash finally published our own new brand Lash Shampoo! Fadlash Shampoo is specially formulated for eyelash extension wearers. Rich and soft foam remove excess oil, dust, and make-up residue from eyelashes without affecting eyelash extensions.
According to the survey, clients who wash their lashes correctly between appointments return with so many more lashes left compared to clients who don't cleanse at all (or cleanse incorrectly). A refill shouldn't be done when you have little to no lash extensions left - a refill is done when you just start seeing gaps (ideally when 50% lashes remain). This ensures your lashes are always looking full and lush.
Most clients with regular lash growth that look after their well-applied lashes are able to go 3 weeks between refill appointments and return with 50% lashes left.  If you're not getting these results then it's time to check your home care routine to see if we can figure out what's going on... (source by tasleemanigh)
Above all the benefits lash shampoo can be offered, it's time to get them now❤