Salon Opening Date in USA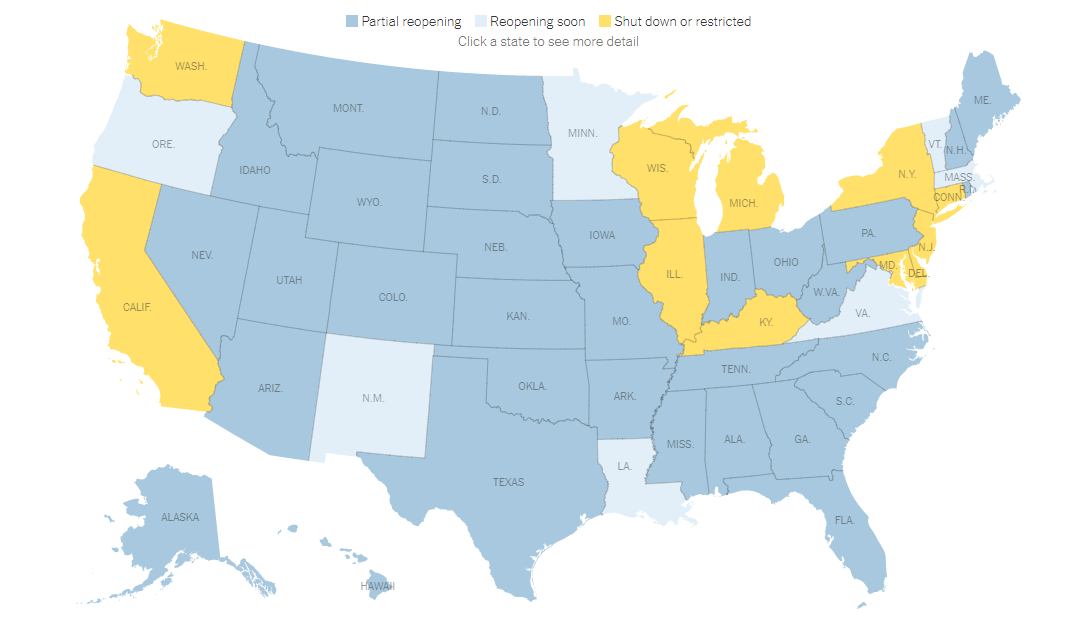 Let's see Which States Are Reopening and Which Are Still Shut Down
In Georgia, barbers are giving haircuts armed with face masks and latex gloves. In Texas, movie theaters are filling with customers, who crunch on popcorn several seats away from the nearest stranger. People are sweating at gyms again in Tennessee.
America's reopening has begun in force, just weeks after the coronavirus put most of the country on lockdown.
More than half the states have started to reopen their economies in some meaningful way or have plans to do so soon, raising concerns among public health experts about a possible surge in new infections and deaths. 
 In some cases, stay-at-home orders are lifting separately from restrictions on businesses. This page will be updated regularly. Check this link
https://www.nytimes.com/interactive/2020/us/states-reopen-map-coronavirus.html
(source from NYTimes)