How to Make Your Eyelash Extensions Last Longer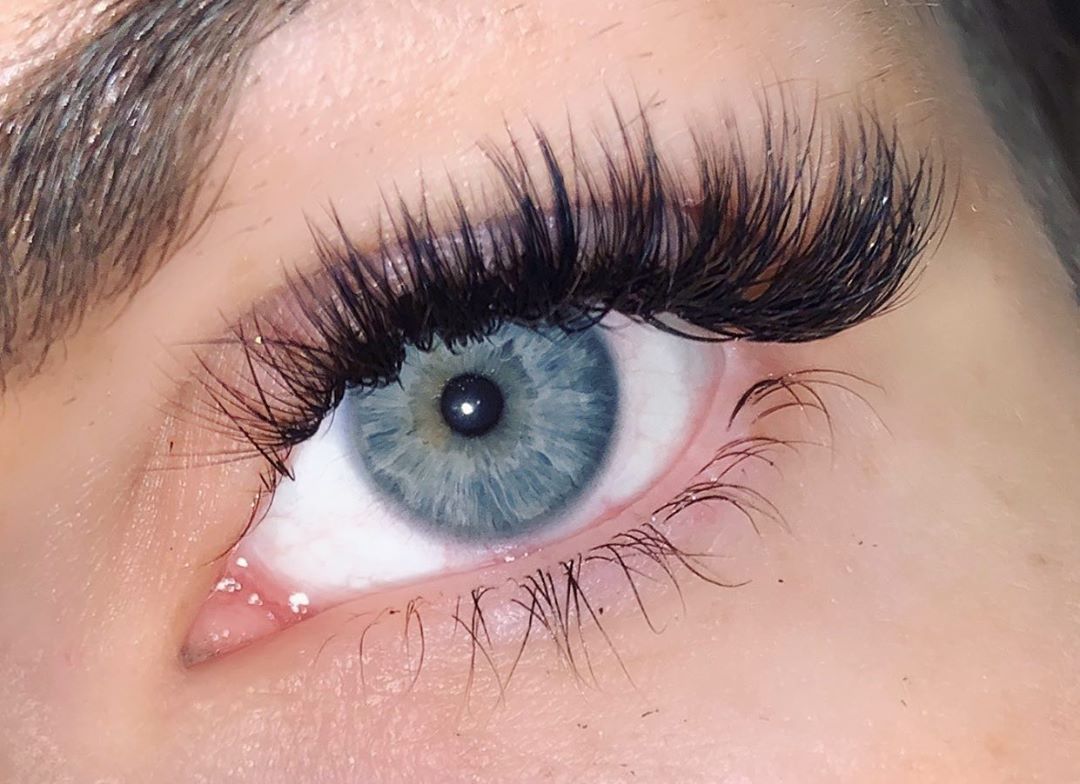 1 . Check the status of your eyelash extensions before applying them
Before you get your extensions, be sure to have your technician check your status, whether you are suitable for extensions, whether you need to remove your eye makeup, remove your contact lenses, whether you need to deal with the remnants of your previous extensions, and so on. If you have eye allergies or eye inflammation, you are not suitable for eyelash extensions for the time being. You must wait until your eye allergies disappear and your eyes are not inflamed. In addition, you must remove your eye makeup, clean your eyelashes and remove your contact lenses before getting your eyelash extensions.
Must have eyelash extensions tools
Lash mirror and micro brushes are the essential tools that help your lashes keep longer. Don't be too worried about damaging your false eyelashes and "hastily" remove makeup from your eyes. It's vital to keep your lashes clean. These two small props will allow you to remove residual eye makeup smudges with precision and reduce damage to your lashes.
Avoid heat on eyelashes
The glue used in eyelash extensions is usually not very heat resistant, so it is important to avoid high temperatures on a daily basis. For example, if you spend a long time outdoors on a hot day, you will shorten the life of your false eyelashes. In addition, if you want to do a sauna after working out, the high temperature of 40°C will also make the false eyelashes say goodbye to you sooner.
Use a disposable lash brush
It's hard to avoid rubbing your eyes, but your false eyelashes are likely to be "rubbed" off in this way. Next time your eyelids itch, we suggest using a disposable eyelash brush to help you out. Besides using it to stop the itch, you can also use it daily to smooth your lashes to avoid tangles or dust accumulation.
Reminder: Never brush your lashes while they are still wet.
Don't touch the roots of your lashes
When brushing mascara (use eyelash extensions mascara or your lashes extensions will be ruined) or lash serum, don't let the liquid touch the roots, as it will affect the bond between the lashes and the glue. Just brush the mascara or serum on the end of your lashes.
Using lash extensions shampoo
Some money can't be saved! When you have eyelashes done, it is recommended that you get a special eyelash cleaner to keep your lashes clean and feeling light so that they are well defined. If you don't clean your lashes properly, dust, grease, makeup and skin care residue can clump on your lashes and make your lashes look unkempt and ungainly.
Fadlash eyelash extensions shampoo has rich foam that can remove the dust easily.
Sleeping position is also important
Try to sleep on your back so that you don't press on your lashes and deform them. If you're used to sleeping on your side, be careful not to let your lashes get pressed, so you don't wake up with flattened lashes.