Things You Need to Know About Eyelash Extensions Adhesive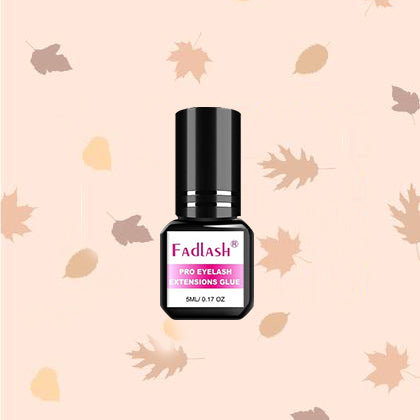 What is eyelash extension adhesive? You may say, Eyelash extensions adhesive on the other hand is simply glue which is used to attach lash extensions to your own natural lash. But there's one thing you never ignore, the adhesive is the core when applying lashes. It determines the lasting time.
I saw this on the website: As artists, you are only as good as your tools. I can't agree more. This truth applies to paint, sculpting, and even lashes. If your adhesive is not working correctly, your eyelash extensions will not have a stable bond to the natural lash, and you will experience excessive and premature fall-out. 
Recently, fadlash updated our own lash adhesive. Fadlash new arrival lash glue, new formula can't wait for you to try it! Our brand new glue is fast drying, natural, waterproof and long-lasting. Lighting fast drying time ideal for experienced lash techs. We did some research and got feedback about the new glue before we update on our website, it will cater to so many kinds of clients with so many different needs. It's totally safe and little to no scent. If you have struggled with choosing an adhesive suitable for you or your client, this one will help you out. 
Now, let's talk about how to store your lash glue properly. Improper storage can ruin a great bottle of adhesive. Your adhesive should be stored upright in an airtight container, and kept in a cool, dry place away from direct sunlight. The adhesive is best applied when fresh. To ensure your adhesive is always working at its best, toss out any opened bottles after a month and never kept longer than six weeks. Make sure to shake your adhesive bottle for one-two minutes at the beginning of your workday and 15-30 seconds between each drop. 
Please click here if you'd like to know more information ❤