Things Need to Know Before Applying Lash Extensions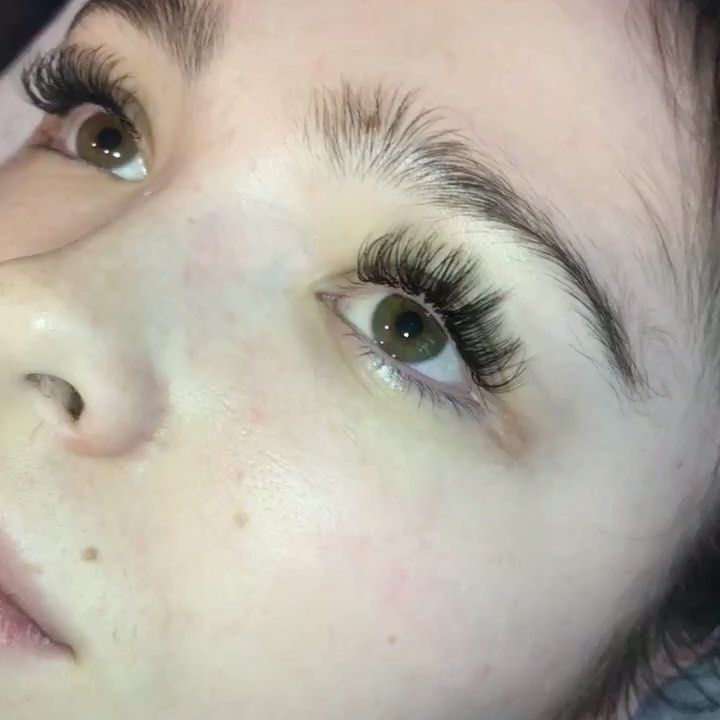 Most of your eyelash artists will remind you of the basic rules of maintenance: don't use oil-based eye makeup removers, don't rub or pull your eyelashes, keep them clean and fresh, use eyelash serum, and return to the eyelash center two weeks later for a touch-up. However, after two weeks, you find that your false eyelashes are slowly falling off one by one and becoming uneven.
You may want to refer to the following tips to find out if you have stepped on any minefields in your daily maintenance, resulting in a shortened eyelash life, and gain knowledge from your failed experience.
#1 Light makeup for the eyes
After applying eyelash extensions, it is advisable to keep your eyes lightly made up, so that you can easily remove them with makeup remover, instead of using heavy oil-based makeup remover products and rubbing and rubbing, which can lead to faster shedding of false eyelashes.
#2 Avoid heat on lashes
The glue used in eyelash extensions is usually not very heat resistant, so avoid high temperatures on a daily basis. For example, if you spend a long time outdoors on a hot day, you will shorten the life of your false eyelashes. You can't help it, beauty requires care and even a little sacrifice, but I'm sure you'll get used to it soon!
#3 Don't touch the roots of your lashes
When brushing mascara or lash serum, don't let the liquid touch the roots, as this will affect the bond between the lashes and the glue. Just brush the mascara or serum on the end of your lashes, quite a test of your eyesight? This is where your magnifying glass comes in handy again!
#4 Sleeping position is also important
Try to sleep on your back to avoid pressing on your eyelashes and deforming the original curly lashes. If you're used to sleeping on your side, be careful not to let your lashes get squashed, so you don't wake up with flattened lashes.
If you're determined to "protect" your lashes, you can also use a travel U-shaped neck pillow to reduce the chance of your lashes being crushed.
#5 Get an eyelash cleaner
Some money can't be saved! When you get your eyelashes done, it's recommended that you get an eyelash cleaner to keep them clean and light so that they can stand out. If you don't clean your lashes properly, dust, grease, makeup and skin care residue can clump on your lashes, making them look unkempt and flattened.
#6 Choose cardigan clothing
It doesn't have to be done, but if you're a 100% "eyelash person," you may want to consider the impact of everyday wear on your lashes. Choose tops and dresses with buttoned cardigans to avoid pulling on your eyelashes during the dressing process and causing them to fall out.
#7 Don't shed tears easily
In order to protect your eyelashes, you should not shed tears easily because tears will weaken the adhesion of the eyelash glue, making the originally well-defined eyelashes stick together into a block, and also ruining your eye makeup. So please keep your energy and vitality up every day and stay happy!