Thick or natural? Which one will you pick?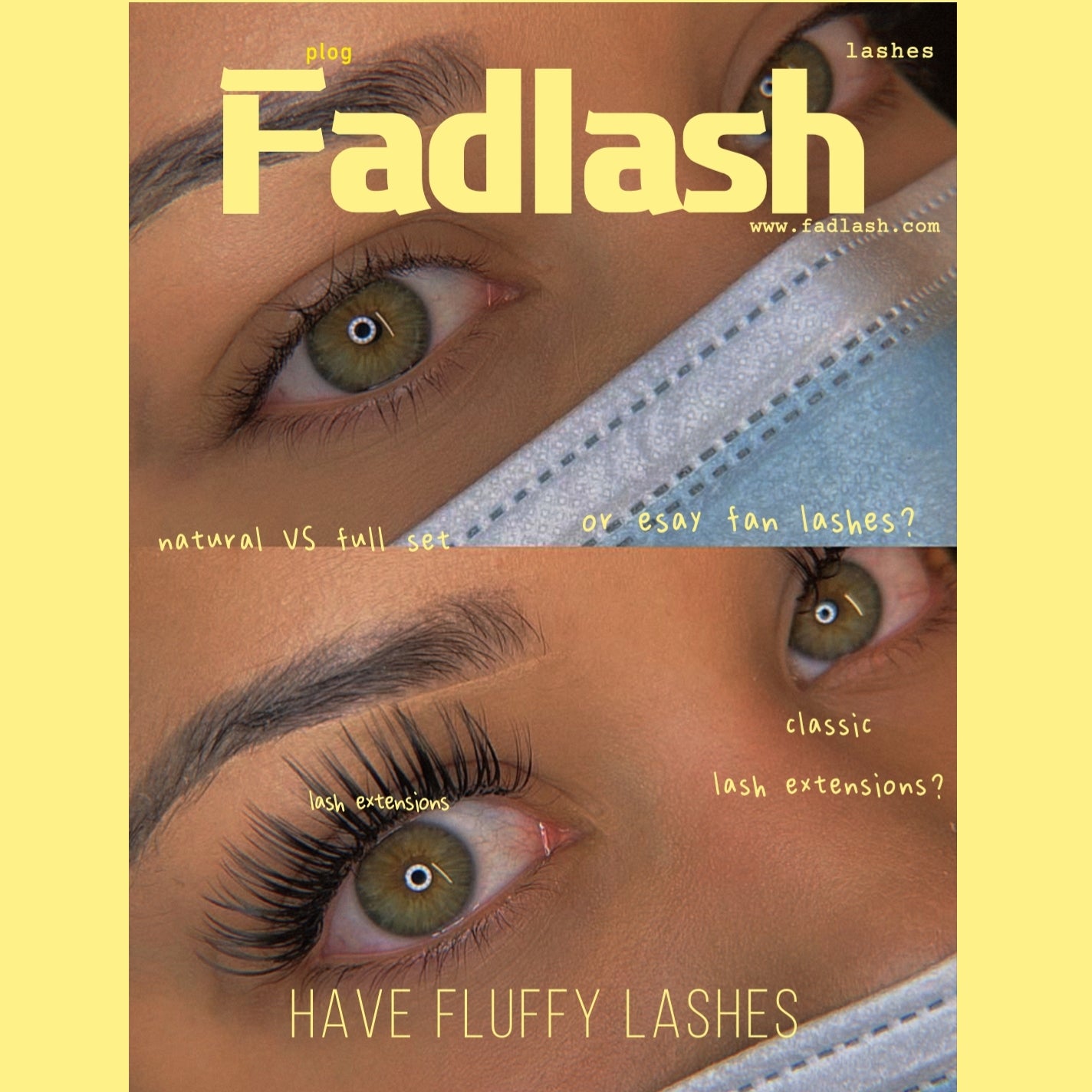 You must be very jealous to see the fluffy lash of other beauties, which is both long and thick. But does it suit everyone? What should I know before going to an eyelash extension salon? Keep reading and you will find out.
○
Before having your eyelash extensions, there is something you have to take into consideration------length, diameter, curl, and especially, thickness.
I know that thick lash just like a pair of fans is popular now. It's fluffy and silky. Although, it will add an unbearable burden to your original lashes. "Why my lash extensions fall out so quickly? " Maybe it has to do with the thickness of your lashes.
So, if your original lash is strong and thick enough, don't hesitate to try a thick one. If not, having natural eyelash extensions is a good choice.
○advantage
Natural lash is lighter with little damage to your original eyelashes. It can also last for a long time. You will have an I-woke-up-like-this look after having a natural extension. Even your boyfriend can not tell whether there are lash extensions. They will be both genuine and natural.
○curl
As for the curl, lashes with B or C curl are the most natural. CC and D curl tend to provide a doll-like effect.
○material
Mink lashes are more natural than silk ones. WARNING: if you are allergic to cats, I don't recommend you to try this. But you can still choose faux mink lashes, which look like mink lashes but made from synthetic
○length
We have lashes with different lengths from 8mm-25mm. As long as the thickness is not exaggerated, 8mm-17mm in length can be natural. Mixed-length lashes look more like natural lashes. Thus you must try the hybrid style, which has different lengths in one volume.
○bottom lash line
When it comes to lash extensions, few people realized that we can have our bottom eyelashes extended as well. It will never be natural if you only have long upper lashes. Long bottom eyelashes can effectively enlarge your eyes. You can never imagine how different a few roots of bottom lashes will make.
The bottom lashes should have less curl than the top lashes, so J or B curl lash is enough. As the lashes down your eyes are thinner and shorter than those upon your eyes, it can not maintain heavy and thick extensions. 0.10mm-0.15mm diameter classic lashes are perfect.
The bottom lash extensions are the same as the upper ones. With adhesive, extensions will be applied to your original lash without touch your skin.
But bottom lash extensions do not apply to those who have slim bottom lashes, in case of pulling your nature eyelashes out.
○lash artist
Since having bottom lash extensions is riskier than having these upon your eyes, or you just want to get your upper lash extensions, it's necessary to find a reliable artist. You may feel confused about that. I recommend you to search according to information on ins. Many lash artist will post their working achievement and clients' reposts. You can have a visual comparison among them and choose the best one.
○Remember coming with a photo of the style you like. What you think might be a natural look can be completely different from what your lash artist thinks.
BTW, natural lash extensions match spring better! Don't hesitate to have a try on it. And I recommend you this item which I think should be a natural style.