Lash Shampoo, Primer and Coating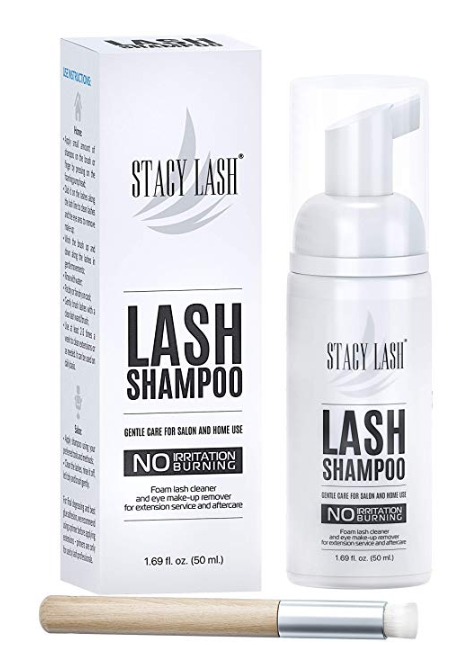 Three eyelash extensions tools you never miss
Lash Primer
This primer is used to clean and disinfect the real lashes.
It will remove any dirt, oil & make-up on the natural lashes which prevent the extensions from adhering to the real lashes.
Use immediately prior to your application process.

PRIMED FOR ULTIMATE RETENTION - Easily removes the stubborn fine layer of dirt, makeup residue and natural oils that can affect your lash adhesives bond. This means that you get the perfect bond every single time and your clients' retention will be better than it's ever been!

The primer strips away all the impurities from the natural lashes so the adhesive can grab hold of the lashes much better and subsequently it dries a lot quicker. Stop searching for a faster adhesive and try priming instead!
Lash Shampoo
STACY LASH SHAMPOO – OIL-FREE FORMULA - eye make up remover foaming cleanser for eyelash extensions.

NON-IRRITATING or BURNING FORMULA – gentle and light formula free from gluten, paraben, phthalate, ethylene oxide, betaine, sulfate, polyquaternium, and color, it is vegan & cruelty-free.

HOME USE – safe and easy to use comes with a handy 50 ml size with a brush as an eyelid makeup remover and lash wash to care about extensions for long wear and great mascara look.

SALON USE – effectively cleans natural lashes, being safe for eyelash extension during touch-ups, adding to retention best when followed by primer before applying professional lash adhesive to help glue adhesion and longer eyelash extensions life.
Lash Coating
It's one of the best eyelash extension aftercare sealant products on the market.

The unique round shape of the mascara wand allows you to coat each lash with precision starting at the lash line.

This sealant is applied to Eyelash Extensions before adding mascara. For daily use, or 2 to 3 times a week.

A thicker, more vivid and luxurious look, rich Black in Color, and increases Bonding Strength.