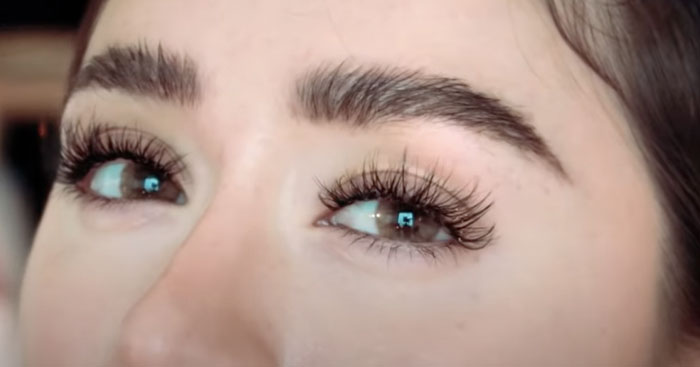 Lash extension at home
Applying for eyelash extensions at home has become a new makeup trend nowadays. And eyelashes extension can dramatically transform your look and can make you look refreshed and glaring in an instant.
What is applying eyelash extension at home?
Because apply for eyelash extensions at the salon is so expensive today, more and more people choose DIY eyelash extensions at home.
Eyelash extension at home ( also called DIY lash extension), means many people can choose the proper set of lash extension tools and learn some eyelash extension application skills to DIY lashes extension at home. That can saw a few budgets and also can produce a satisfying look.
How to apply for eyelash extensions at home?
First, we should prepare the proper set of lash extension tools and favorite lashes, good quality tweezers, and the best lash glue, lash shampoo, and makeup cotton.
Second, if you want to get good effects, please make sure that you clean your own lashes thoroughly with a makeup remover.
Then, we can apply for eyelash extension by exquisite skills. In this application, you'll need a certain level of patience and finesse to get things right. And also have to be careful with placement as it is essential for you to get the proper look.
Here are some additional notes:
becareful not to use too much glue on the lash clusters.
becareful with the tweezers because they are shaped.
If you happen to make a mistake somewhere during the application, don't worry. And never tear the misplaced lash directly. Please use the lash remover to remove your misplaced lashes. Tugging the lash directly, can lead to eye injury or could cause you to rip out your natural eyelashes.
What is the difference between eyelash extension and the false lash?
The most important difference is time.
Eyelash extension can keep about 1-2 months.
Wearing false lashes need to remove them when you have a break at night.
The DIY lashes extension can keep 2-3 weeks and you can apply at home by yourself. And save a few bucks.
How to care for lash extension DIY?
The proper aftercare instructions to apply can get the amazing effects of our DIY eyelash extensions. The right way of lash extension DIY aftercare that doesn't rub your eyes when drying with a cloth, avoid waterproof mascara and use a foam cleanser. In a word, try to be as gentle with your lash extensions as possible for good effects.
When you want to take them off, we will admit the process took a few lash types of glue and patience.
About apply for a lash extension at home, we need to know that requires a lot of patience—and precision. And it easy to install your own eyelashes can be done once you know how to go about it. Don't need to lash extensions salon, don't have to pay $100 to $200 for a full set, only costs you $30.