Keep Your Lash Extensions Longer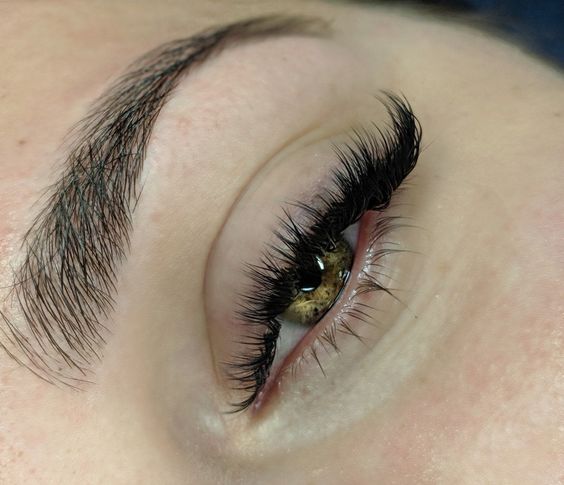 How do you keep your extensions lasting longer?
After all, every lost lash is money, so here's how to take care of your extensions: clean them, take care of the golden maintenance cycle, and clean them correctly, more than anything else. 
What are eyelash extensions?
Simply put, eyelash extensions are fake lashes that are attached to your natural lashes to make them longer and more lifted! Different materials, thicknesses and extensions will give you different results. 
Who can get eyelash extensions?
Because the extensions are attached to the original eyelashes, people who have eyelashes on their eyes can get them, and the same goes for the lower eyelashes!
Will eyelash extensions make me lose more and more lashes?
No, they won't! Eyelash extensions fall off with the growth cycle, so if you find the right lash artist and get the right extensions, you won't lose more and more lashes!
However, for the first time, it is advisable to get some photos and discuss with your eyelash artist how you would like to feel!
How do I keep my extensions longer?

The first 48 hours after your extensions are applied are the golden key to self-care! If it's raining on the day of your extensions, or if it's a hot summer day, extend the time you need to take care of your extensions.
For 4-6 hours after extensions are applied, please minimize contact with water and use a face sponge to wash your face.
Avoid contact with hot food after extensions are applied.
Avoid washing your face with water above 40 degrees Celsius.
Avoid sweating, hot springs, steam rooms or swimming pools for 3-5 days.
How do I remove makeup after getting eyelash extensions?
You can use makeup remover. You can also use cotton buds or cotton swabs to help remove eye makeup, eye shadow, eyeliner, and the roots of the lashes.
I don't think you should use any makeup remover that can remove waterproof mascara, so oil-based makeup removers, eye and lip makeup removers, and mini-wipes are all out! Don't be afraid to remove your eye makeup for fear of it falling off, as the more you don't clean it the more likely it is to fall off, and it's important to do it properly!
How do I wash my face after getting eyelash extensions?
It is recommended that you use a sponge to wash your lashes, so that they don't get caught in the lashes. Splash your hands with water or use a compressed sponge to wipe them off.
How do I use the Face Sponge?
The first time you use it, soak a long, compressed sponge in water, and the sponge will expand into a round shape. After use, leave the sponge in a clean place to dry, and soften the sponge before each use.
Using a face sponge to wash your face will prevent you from getting your eyelashes tangled.
If you feel that your lashes are bunching up, you can also use toilet paper to absorb the water on your lashes, and don't use a rough towel to rub your face.