Caring Eyelash Extensions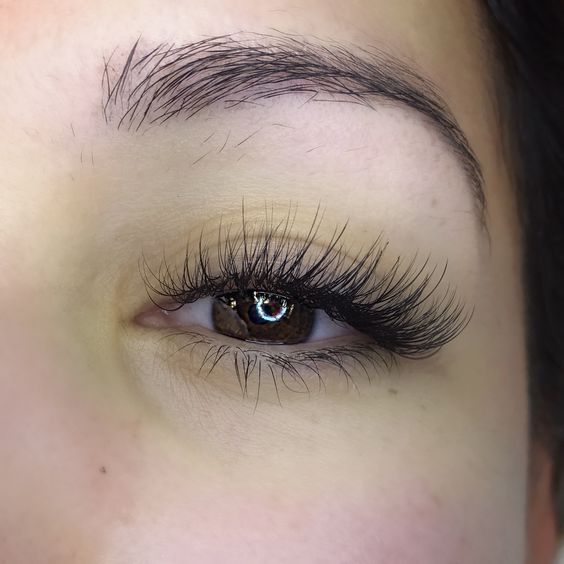 People are worrying about lashes falling off quickly after applying eyelash extensions here's the article share some ways to solve it.
How do I take care of my eyelash extensions? 
Don't be afraid if there are native lashes on the lashes that fall out, they will metabolize normally just like hair, and it's normal for them to fall out a few times a day. Keep an eyelash raincoat and a clean mascara brush in your bag, but don't brush your lashes all the time - the longer you leave them alone, the longer they'll last.
Avoid using creams, oils, and anything that can't be emulsified with water, and make-up removers.
Avoid sleeping on your side, as the extensions will fall off easily due to excessive friction.
Use an eyelash raincoat to increase the durability of your extensions.
After the fifth day of extensions, you can use eyelash conditioner, but eyelashes grow fast and may mess up quickly~.
Avoid rubbing your eyes. If it's itchy, use a mascara brush and press to scratch the itch.
Don't blow dry your hair in the same position, as hot air may affect the curl of your extensions, and the ends of your lashes may become curled.
Do eyelash extensions cause discharge in the eyes?
It's really a misunderstanding! It's not necessarily because of eyelash extensions, but also because of dirty air or improper cleansing and makeup removal!
If you have oily skin, or if you have high oil secretion during your physiological period, you need to clean and remove your makeup carefully, otherwise there will be a layer of oil at the base of your eyelashes, which will affect the durability of your extensions.
Is it normal for my eyelashes to fall out?
It is normal for native eyelashes to grow, metabolize, and fall off during the growth cycle, so it is normal for 5 to 10 false eyelashes to fall off every day after extensions are applied.
Certain physiological or external conditions, such as high oil secretion during the physiological period, sweaty daily life, hot and humid living environment, will also affect the durability of eyelash extensions!
Eyelash extensions tend to look messy!
Over time, eyelashes grow just like all hair on the body, so extensions will grow forward as well. Everyone's eyelashes grow at a different rate, but those who consume a lot of protein grow faster.
It is generally recommended that you schedule an appointment for eyelash extensions in 2-3 weeks to complete your overall makeup look! Most people choose to remove and reattach the extensions after 3-6 weeks of exposure to the sun and wind.
Usually the maintenance time is when the extensions slowly become less and less, and there are a few lashes on the eyes, not when they are perfect for 2-3 weeks and then fall out the next day!
How evenly the extensions fall off depends on your luck! If the lashes fall out at the same place, they will look more hollow and abrupt. If you have any problems within a week after extensions, we recommend contacting your eyelash artist.