How to do Wispy Lashes Look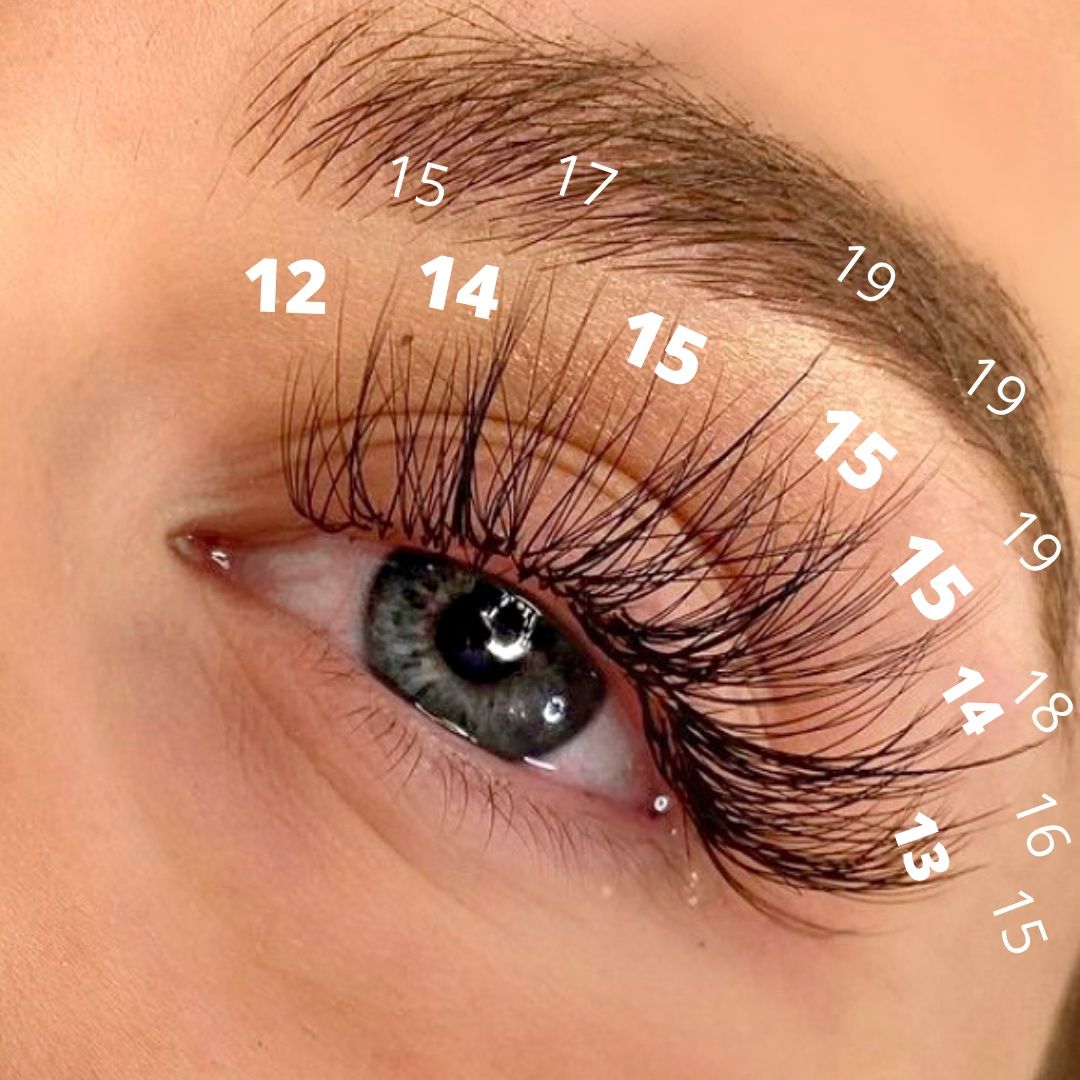 How to do Wispy Lashes Look
Wispy lashes are an advanced technique and give you a new look. They can give your eye makeup look a boost with bold and envy-worthy eyelashes.
Therefore, what are wispy eyelashes extensions?
The wisps of eyelash extensions look exactly what you would expect from their name -- delicate and feathery; they all look long, fluffy lengths. There is a new least trend style of eyelashes extensions now. Made from 4-8 lashes and applied to different lengths of lashes, they gradually rise and fall over the eyes and to create a beautiful appearance.
The most important is how to make wispy lashes as an eyelash extension artist.
Step1: make the wispy eyelashes extension map.
As an eyelash extension artist, you should design correct and highlight eyelash extension maps for every different client. According to customs eyes shape and their needs to design this wispy lashes map. This is a much customized process that is different for every single client so before you begin mapping for wispy lashes extensions, make sure you go through your client's natural lashes. This way you'll be able to consider any special need they may have.
                  (The picture originated from the Internet, infringement deleted)
Step 2: Preparation tools
Please make sure you have prepared something before you start to apply eyelashes. You'll need a pair of eye pads and tape, and an easy drawing pen on eye pads is also important to an artist. Please use the eye pads under your clients' eyes that can make your clients feel more comfortable when you drawing the wispy lashes mapping under their eyes. And preparation for the suitable wispy lashes tweezers, we suggest you use these easy fans tweezers of Fadlash. (click the picture for more information about the tweezers) After all, the wispy lash is a complex process, so make sure your tools can keep up with it.
Step 3: Apply the wispy eyelashes extension
Apply the lashes should start from the highest point of your eyes; the highest point can be either in the middle or at the outer corner of the eye. And put your favorite length. Because that can be able to imagine the full look you are want to get beginning and easy to adjust. After finishing the eyelash apply, remove the eye pads, we also need a small fan to dry our eyelashes. The last of the last, we just brush our eyelashes
Some tips of wispy lashes:
Because the wispy lashes have many styles .for example, they can be made by classic eyelashes and easy fan eyelashes and hybrid eyelashes and so on. So don't hesitate to ask your customers to offer the pictures to be able to meet their expectations.
As time goes by, eyelashes extensions become more and more popular all around the world. As a result, more different lashes extension styles start to emerge. Therefore, the artists need to with the time, don't be left behind.
Share your wispy look with fadlash now, the most likes post will win 30% discount and free new arrival products on our website. Please share @fadlash_official ❤