How to choose an eyelash style according to your client's eye shape?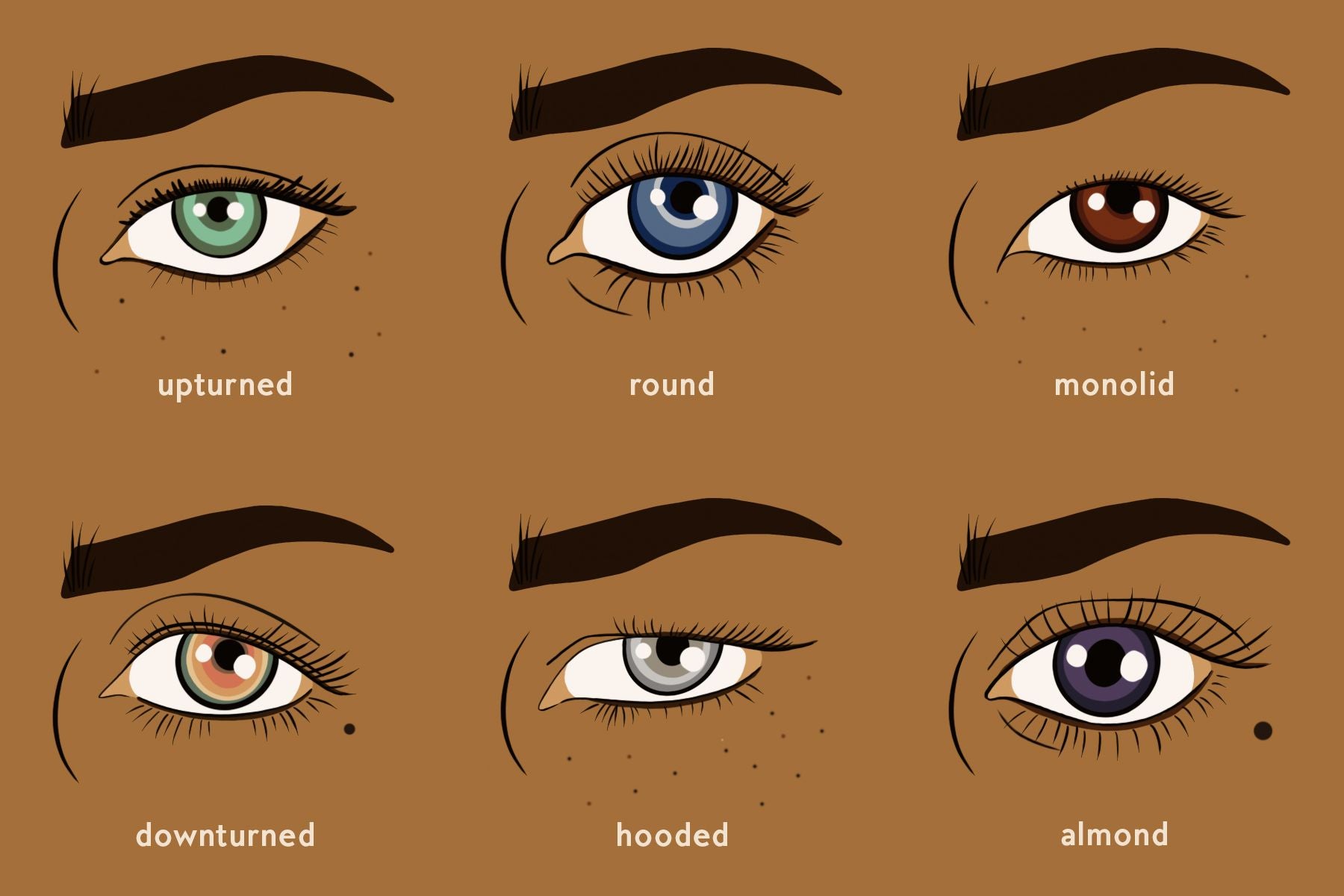 As a lash artist, sometimes you may get stuck with clients like that-----coming with no requirements, hoping you just do what you want freely. But once you finish your work, they become unsatisfied. I know it is difficult to please everyone, but we should try to get it. Everyone has a unique eye shape, it's time for you to know something about how to choose the right extension style for your clients.
♥DEEP EYES
Deep eyes shape, like Emma Watson, is a beautiful eye shape. Eyes of this type always sit back further in the eye stocks, which may seem gloomy.
Light sets suit this kind of eyes better than extreme full sets, cause too thick sets look overdone on small eyes. At the central part of  the eyes, you can apply some longer lashes to create open eyes.
♥CLOSE-SET EYES
According to the art of the human body, the definition of the perfect proportion of the human face should be like this------the gap between two eyes is exactly the length of one eye. Thus close-set eyes mean the gap is not long enough.
To make up for these advantages, we should try to extend the outside corner and lighten the inner corner visually. Thus you can use the longest lashes for the outside corner to extend the eye line. This 20-25mm easy fan lash extensions may suit your clients best. 
♥WIDE-SET EYES
As mentioned above, wide-set eyes mean the gap between two eyes is longer than one eye. For this eye shape, we should try to get the two eyes closed.
When you make sure that your client has this eye shape, you can use the longest lash extensions in the central part of the eyes and the shortest ones in the corner of the eyes, do fluffy fans in different directions to avoid extending the length of the eyes.
♥ALMOND EYES
When your client's eyes are longer in width and the out corner tapers into a point.
Eyes with almond shapes are perfect to create cat eyes effect by applying long and curly lashes to the out corner.
If your client prefers bigger and round eyes, you can also apply long lashes to the middle of the eye to open the eyes.
♥STRAIGHT LASH EYES
This eyelash type is common among Asian people. With fewer and thinner lashes, they always need lashes with great curl to open eyes and lift the origin lash line.
J/B curl will drag down the eyelash to cover their eyes and make them look smaller. The preferred brand for them should be D curl. But remember the length shouldn't be so long to create a natural effect.
♥MATURE EYES
For mature ladies, elegant eyelash styles suit them well. Some people want to create a younger look by using long lashes but it doesn't work. Cause the skin cannot burden the weight. Do not apply too many lashes, choose soft and short ones instead.
Above all, if you want to make your works more accurate, choose a lash map! It can also be used in practice. Any way, practice makes perfect.