Eyelash Extensions Remove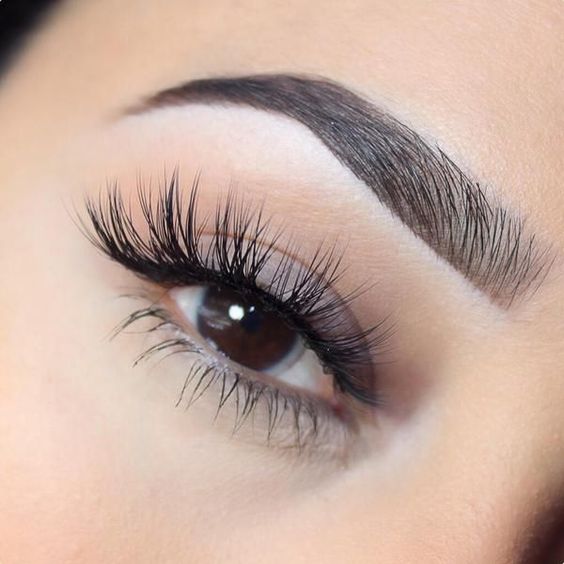 Do I have to remove my eyelash extensions? If you have eyelash extensions, do you always let them fall off on their own without proper maintenance and removal? In fact, removing eyelash extensions is a very important step, because if you don't take care of them regularly, you will easily get irritation around your eyes, and even rashes and inflammation.
When you want to remove your beautiful eyelash extensions, you must leave it to a professional eyelash artists to help you remove them completely in order to keep your eye area healthy and clean!
Will eyelash extensions make my real eyelashes fall off?
Will eyelash extensions make real eyelashes fall off? This is what bothers beautiful people who are getting eyelash extensions for the first time, but please don't worry! Because eyelash extensions do not make the original eyelashes fall off! If you have a habit of rubbing your eyes, you may accidentally rub them together with your original eyelashes when you rub them. If you have itchy eyes, you can also use a clean eyebrow brush to smooth out your eyelashes and relieve the itchy eyes.
How long do eyelash extensions last?
The duration of eyelash extensions depends on your daily maintenance and makeup habits. Because eyelash extensions are applied with plant-based black glue, if they come into contact with oil-based products, they may fall off and not stay on the face. We suggest avoiding the eyeliner step, because eyelash extensions will naturally have the effect of eyeliner on the eyelid, and a little eye shadow to strengthen the eye area will make the eyes look more hydrated!
Do I need to remove my eyelashes at the store after getting eyelash extensions?
After eyelash extensions, it is recommended to remove the eyelashes to a professional eyelash technician. Many people feel that their eyelashes have fallen off, so why do they need to go to a store to remove them? If you don't have a professional eyelash removal technique, your eyelids may become inflamed and develop needle eyes.
What are the correct ways to remove eyelash extensions? Introducing 3 steps to remove them easily!
After reading about the common problems with eyelash extensions, we'll take you through the steps of eyelash removal so that you can better understand how the eyelash technician works when you go to the store to remove your eyelashes!
Step 1. Use an eye protector and apply the removal cream to the lashes
First, the eyelash technician will protect the skin around the eyes and highlight the eyelashes, then apply the remover gel to the eyelashes and leave it on for 3-8 minutes, so that the black glue will gradually lose its stickiness and make the eyelashes fall off, while the gel will only remove the black glue and not the original eyelashes!
Step 2. Use saline water to rinse off the cream
After waiting, you can use a saline rinse with a lash spa to clean the gel, and then the extensions will come off the eyelid.
Step 3. Brush and comb out the original lashes
After the extensions have been removed, the eyelash technician will then tidy up the original lashes by combing the wet lashes and drying them with a fan to make sure they are dry.
The eyelash technician will introduce how to organize your eyelashes and what to avoid when removing makeup, so that your beautiful eyelashes can last longer!