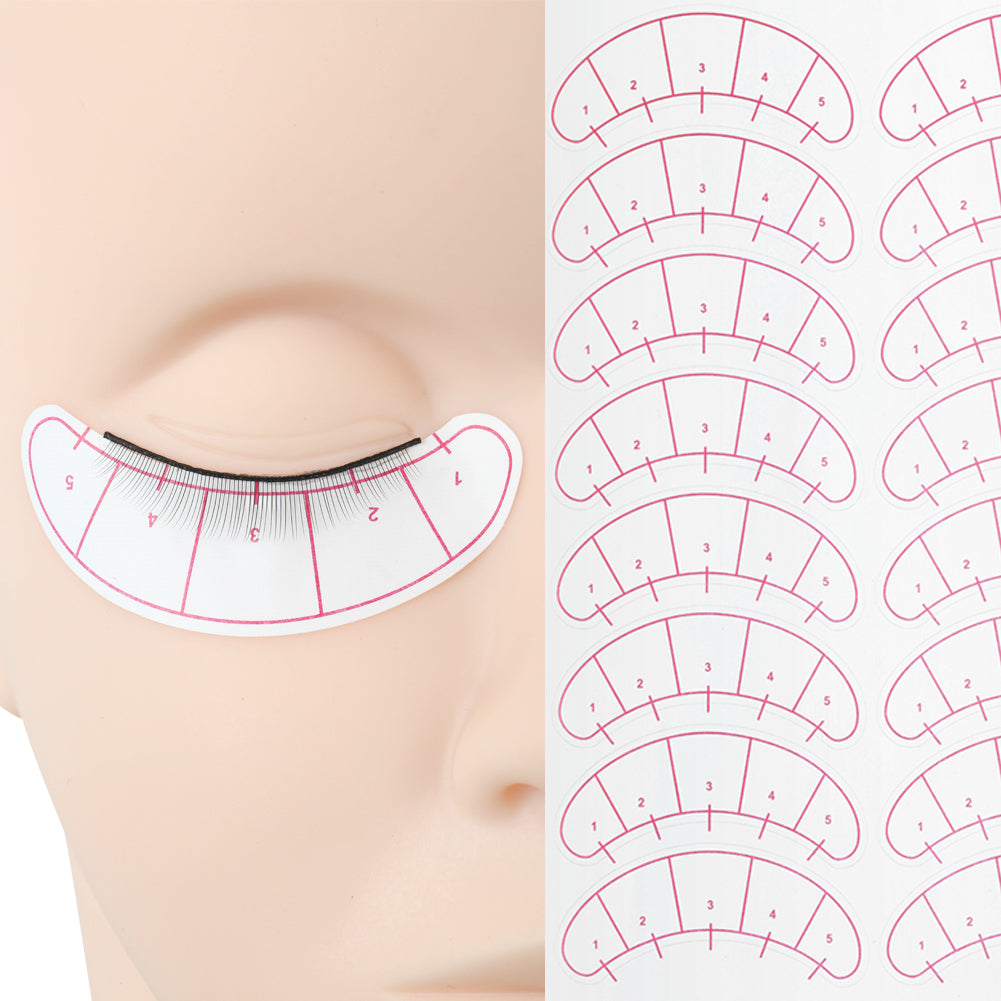 Before apply lash extensions  
Q: If you want to apply lash extensions for a special day, what is the most suitable day to do it?
A: If it's the first time, it's better to be 1 week ago.
Q: Can I go with makeup?
A: If mascara is applied, it needs to be removed before attaching lash extensions.
Q: Is it possible to apply with contact lenses?
A: Sure thing. Eyes only need to be closed for about 1 to 1.5 hours. People who are worried about dryness should take it off.
Q: Does very short and staight lashes could apply lash extensions?
A: Yes. Use strong curling eyelashes to make your own eyelashes curl up. However, the opposite is not possible.
Q: Is it okay to have very few eyelashes?
A: If you don't have a single eyelash, you can't get grafting, but short eyelashes can be grafted. Most customers have more eyelashes than they think. Generally, about 100 eyelashes can be grafted on both eyes.
After lash extensions application
Q: Can I go swimming or sauna?
A: It is recommended to do it one week after the grafting, but sunscreen or suntan oil may cause the eyelashes to fall off, so pay attention to the application site.
Q: Like to do sports and often sweat, will it fall off immediately?
A: If you sweat a lot when the adhesive is still wet, it may fall off easily due to the influence of sebum. Avoid sweating on the day of grafting.
Q: Can I do facial beauty steam or oil massage?
A: If the glue is all dry, steam beauty is possible. The oil contained in the massage oil may be the cause of the eyelashes falling off. Professional eyelash artists generally do not recommend that you use cosmetic steam after eyelash extensions.
Q: Can I apply mascara after application?
A: There is a type of mascara especially for after applying lash extension. The commercially available mascara contains oily and water-repellent ingredients, and it needs to be rubbed when unloading, which is the cause of the eyelashes falling off, so it cannot be recommended.
Q: Can eyelash curlers be used after grafting?
A: Cannot use tight-fit eyelash curlers. When the eyelashes are grafted, the shape is fixed, so there is no need to use an eyelash curler. If you want to curl up the hair roots, you can use a stroke-type heating eyelash curler.
Q: Can I use cleansing oil when removing makeup?
A: Eyelash extensions are sensitive to oil, and it is very likely that the eyelashes will fall off with cleansing oil. You can use special makeup removers that do not contain oil.
Q: Can I put on makeup immediately after lash extensions?
A: Yes, but the adhesive is not completely dry after attaching lashes, so do not apply mascara.
Q: How can I remove the lash extensions?
A: We recommend going to a professional salon or studio to remove your lash extensions and we are not suggest use lash extensions removal at home.