Best Lash Extensions Kit Worth to Buy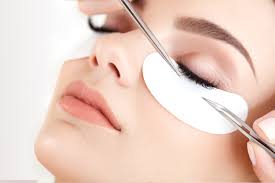 The world of eyelash extensions industry is growing faster that is attracting how ladies all over the world become charming! Therefore, eyelash extensions artists have become a popular career. But as a new lash extension artist bother to what are should buy? Something not only cost extra money but also not helpful to lash extension applications. The eyelash extension kit is friendly for new artists, but how to chose the kit from many brands?  
Combo kit is very handy for lash artists because those kits contain everything that total eyelash extension application. You don't cost a long time and large energy to decide what you need to purchase and not purchase. It's friendly for green hands and will enhance your skills.
There are so many lash extensions kit for option.
Fadlash lash extensions kit for beginners. 
One lash mannequin
5 pair of practice lashes 
50 pieces pack eye pads,
One glue and remover,
100 pieces disposable glue rings,
50 pieces Lash Brushes,
Three types of lash (pre fan lash, classic lash, and easy fan lash)
1 pieces lashes extensions tweezers.
The training lash kit especially for those who need to improve their skills, which can practice how to make fans and create different lash extensions looks before applying on your clients.
The five pieces of teaching lash, you can prepare many times to enhance your skills.
 Fadlash Lash extensions tools kit.
one exquisite easy fan tweezer
100 pieces Cleansing brushes
100 pieces glue rings
50 pieces eye pads
5 ml glue
5 ml remover
50 pieces eyelash brushes
2 pieces eye tapes
This lash extension tools kit especially for those who want to improve their skills of applying easy fan lashes. Those tweezers can help to train your technique.
The eye pads can protect your client's skin under the eyes that isolate the bottom lashes from the top lashes and prevent the sharp tweezers from causing any injury to the clients' sensitive eye area. That can increase the application of eyelash extension success rates.
Lash adhesive glue and remover also are essential for eyelash extension application. Glue can let lashes not easy to peel off. Remover can easy to get rid of the lashes. Using the glue and remover of Fadlash will make your job easier. We offer enough disposable glue rings for you to convenience your exercise.
Lash brushes are perfect for separating eyelashes before and after mascara application. Perfect for professionals beauty salons or home personal use.
The eyelash extensions have many types, for example, the classic lashes, easy fan and premade fan, hybrid, and so on. You should accord clients need to apply for them, so you should have excise to this. Fadlash eyelash extension kit offers three types for you, that have large help to lash beginner lash artists.
No matter the professionals or beginners have a good tweezer is important to your applications. That can pick up lashes easily and easy to hold up. The procedure of eyelash extension can take several hours, so light tweezers will be more comfortable to work with.
 Other tips for beginner lash artists:
Tips 1:About use eye pads, they are more stable and flexible, and more comfortable for your clients. They are not easy to lift the inner corners. When placing the pads, always start from the inner corners and move outwards. This way you will have more control over the correct placement of the pads.
  Tips 2:Making the lash maps is important for beginners. They will have that beautiful perfect lash look and mapping is essential to achieve this.