A Complete Guide to Apply False Lashes ④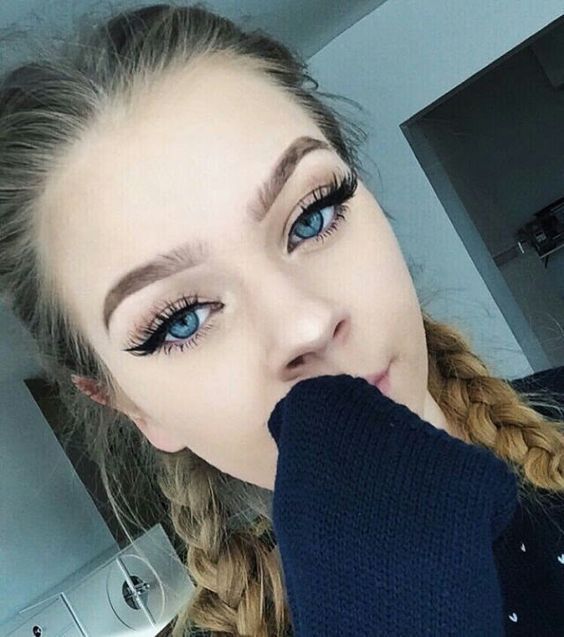 How to remove false eyelashes
Just being able to apply false eyelashes is not enough to put your mind at ease. When removing false eyelashes, you should also take good care of them. Don't go home and rip them off right away! You can't just go home and tear them off. This may increase the burden on your eyelids, and may uproot your real eyelashes, causing them to become red and swollen. Sometimes, it can even cause the skin to sag. To avoid these problems, it is important to be gentle when removing false eyelashes.
First, place a cotton pad or swab soaked in hot water against your eyes to soak up the glue.
For stronger adhesions, you can also use a special remover.
Begin by tearing slowly from the tip. If you apply too much force, the hairs on top will fall off and the appearance will be distorted. Please tear slowly and carefully. After tearing off the false eyelashes, remove the glue from the stems. Be careful not to let the hairs fall off.
Once the false eyelashes are clean, follow the curves of the original package liner and put them in place. Finally, use an eyelash comb to smooth them out. Do this for both the right and left eye.
After putting the false eyelashes back into the package, store them so that they do not get dusty. False eyelashes can be easily damaged and unhygienic if they are exposed to the air. Please cover it with a box or lid and keep it as clean as possible.
For women who love beauty, false eyelashes have become a necessity. Those who wear false eyelashes almost every day are also careful with their spending. To improve the CP value of your false eyelashes, try to take care of them carefully. Removing makeup and sebum and keeping them clean will make them more durable. The more you take care of them, the longer they will last!
But there are some risks of repeated use of false eyelashes
Because the eyes are mucous membranes, a little bit of germs can cause eye problems in the blink of an eye. Repeated use of false eyelashes will increase the risk of certain eye problems, so please understand that!
Skin conditions
Especially if you have sensitive skin, you should be careful when using false eyelashes. Many people have problems with the skin around their eyes because the glue used to wear false eyelashes does not match their skin. For people with delicate skin, it is not recommended to use the same pair of false eyelashes or glue over and over again.
Eye diseases caused by bacteria
It seems that it is not uncommon for bacteria to enter the mucous membrane of the eye when wearing false eyelashes. ...... Repeated use of the same pair of false eyelashes increases the risk of bacteria entering the eye, so please be careful not to touch the mucous membrane when wearing false eyelashes.
Seek medical attention as soon as possible if you experience any suspicious symptoms
In the unlikely event that something happens to your eyes, be sure to seek medical attention. Even if the symptoms are trivial, early medical attention may prevent more serious eye diseases. People who wear false eyelashes frequently must be vigilant about conditions around their eyes. If you leave an inflammation or rash alone, it can lead to irreversible and serious illness.