Eyelash Extensions for Pregnant Women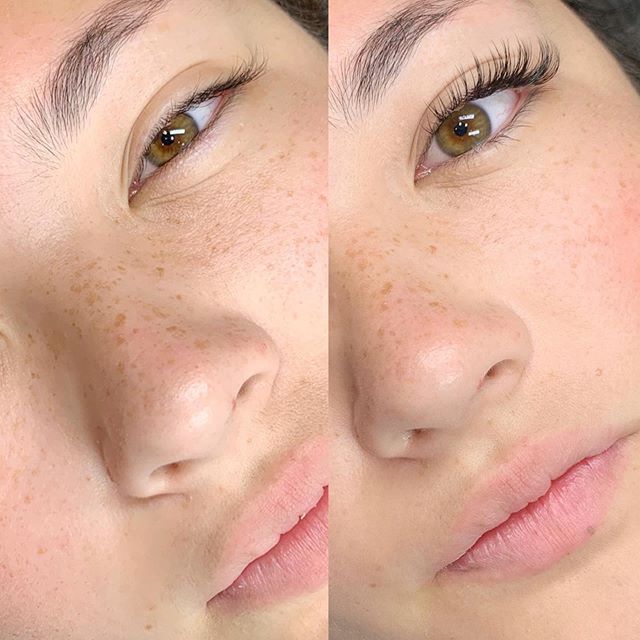 Can I get eyelash extensions for sensitive skin and pregnant women?
Want to have long and thick eyelashes that look like you were born with them? Try eyelash extensions! The effect of Japanese eyelash extensions is natural and effective in defining the shape of the eyes, and even without makeup, the eyes still look radiant, which is one of the secrets to creating a pseudo-vegetarian look. However, many people, especially pregnant women and those with a low tolerance for external stimuli, are afraid to try eyelash extensions for fear that they may cause sensitivity or discomfort. Can these two types of girls actually get eyelash extensions? The following article answers your questions.
Eyelash extensions are the best choice for sensitive skin
Eyelash extensions are a new type of eyelash extension technique in which the eyelash artist will glue simulated eyelashes to real eyelashes at a distance of 1.5mm to 2mm from the root of the real eyelashes, so that the extensions will not touch the more sensitive and fragile eyelids and eye sockets, and will not harm the real eyelashes. Unlike commercially available eyelash implants, the former is invasive and may result in swelling of the eye after surgery, while the latter is prone to inflammation and the false eyelashes implanted close to the root of the real eyelashes may tear off the original eyelashes. Whether you have prenatal or sensitive skin, eyelash extensions or implants are more risky than Japanese eyelash extensions.
Pregnant women should use Japanese medical-grade allergy-proof glue
Japanese eyelash extensions require glue to be applied to real eyelashes, which can cause itchy and painful skin under the eyes for those with sensitive skin, and for pregnant women who are concerned about the chemicals in the glue affecting their health and the health of their baby. However, regular eyelash extension stores use Japanese medical-grade allergy-proof glue, and the extensions are placed at a distance from the root of the real eyelashes, so they will not come into direct contact with the eyes and eye skin.
How soon before I give birth should I get eyelash extensions?
If you are pregnant and are interested in getting Japanese extensions, you should choose your extensions carefully. How early should I get my eyelash extensions before I give birth? It is advisable to consult your doctor during your maternity exam and to avoid getting eyelash extensions two to three weeks before your due date once your pregnancy has stabilized. It is also important to be aware of how and when you lie down when getting Japanese extensions, stretching your body for about 30 minutes, and getting up and walking around. If you feel any discomfort during your extensions, you should inform your eyelash technician at the earliest opportunity!
Professional and safe extensions
For health and safety reasons, look for a salon that offers professional eyelash extensions. If you are still in doubt about whether pregnant women or people with sensitive skin can get eyelash extensions, you may want to seek medical advice before getting your eyelash extensions. If you have special needs, be sure to inform your eyelash technician before applying for extensions.