20mm-25mm Long Length Lash Extensions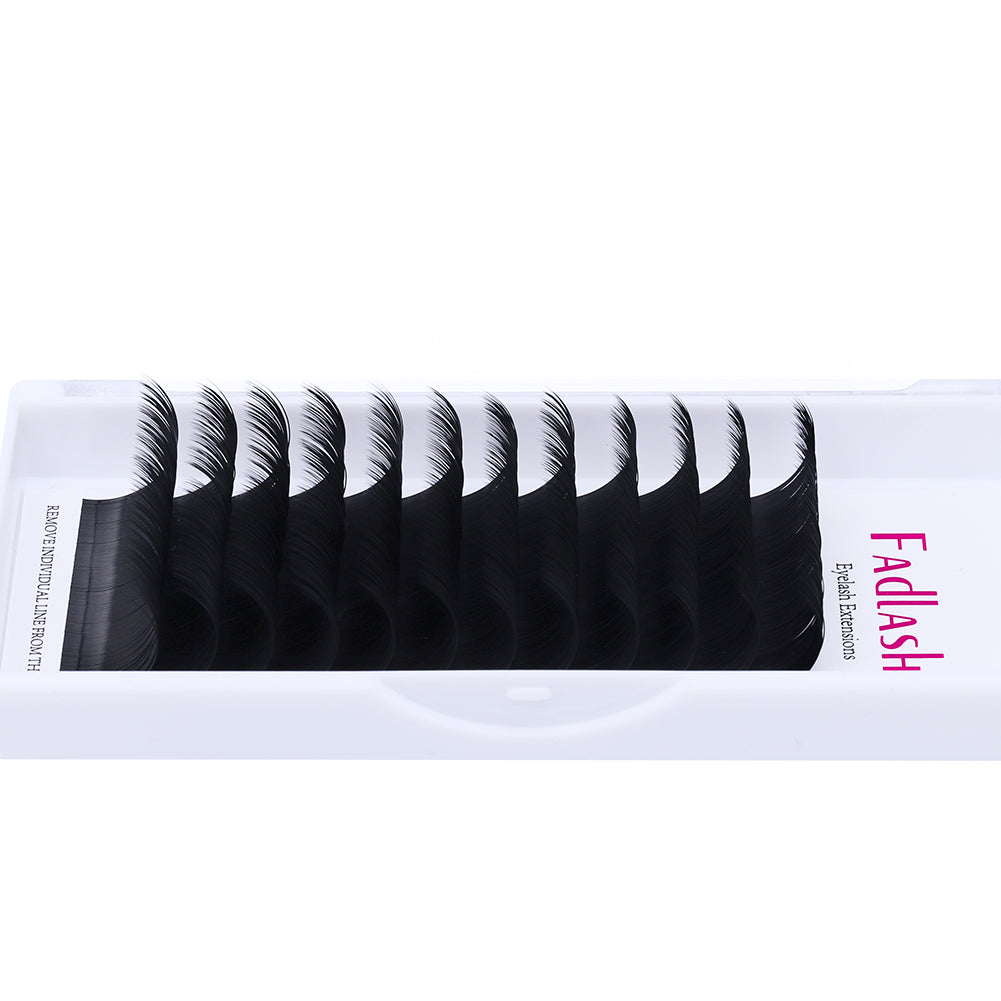 You won't miss this if you are a long length lash lover! 
Fadlash 20-25mm long size luxury premium lashes extensions are restocked now❤ The extra-long length eyelash extensions is one of the hottest Hollywood beauty trends for fashionistas who want to have long and dramatic lashes, this will give you a Charming & Fluffy & Bomb effect✨ 
These individual eyelash extensions are made with Korean silk fiber, which is softer and lighter, creates a natural feel. It's one of the most popular classic eyelash extensions.
Featuring a deep black,semi-gloss finish for a luscious glamorous look. The Premium Lash Extensions are the perfect choice for any professional. With a tapered tip and strong base, these lashes are easy to apply and soft to the touch, while still extremely durable and long-lasting.
Except for premium lashes we also have easy fan lashes for the long length.
Easy Fanning Lashes Are Your Best Choice: the lashes are made of Korean black PBT. So soft, comfortable, and natural-looking. Perfect for professional, makeup salon and etc.
If you like long length lashes, you're gonna love it❤