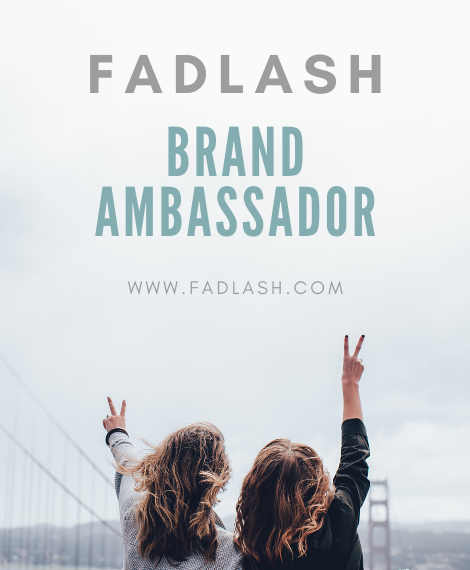 Become a Fadlash brand ambassador and increase your earning potential. Fadlash offers high-quality products with reasonable prices, great customer service, and fastest express. We are keeping improving and will try our best to ensure everything is perfect. Your support is our biggest motivation.
We'll send you a personal link to you, which is to our website and you will find your personal link used to identify how many successful leads you generate. If you have your own website, blog, youtube, or any other social media networks, then you are warmly welcomed to join us, you'll be rewarded 5%commissions. 
Please contact us if you meet the following requirements, We'll contact you ASAP
Outgoing and love performing

Freely access to Instagram & YouTube Channel

Could do professional reviews

At least 2 minutes of video footage

No procrastination
Do you want to receive discounts on all of your future orders? If so, contact us to become a brand ambassador!