🚚 FREE SHIPPING ON ALL ORDERS $200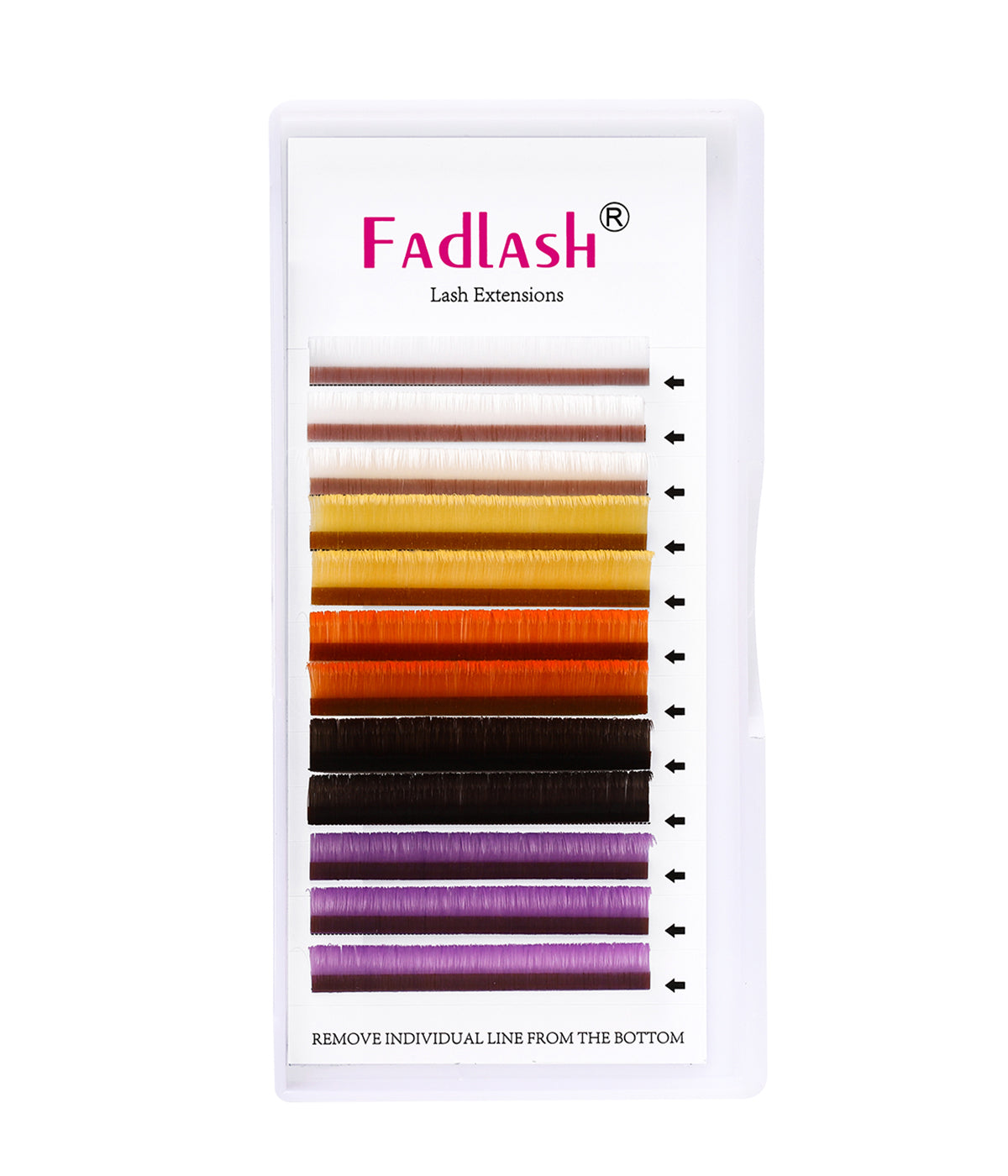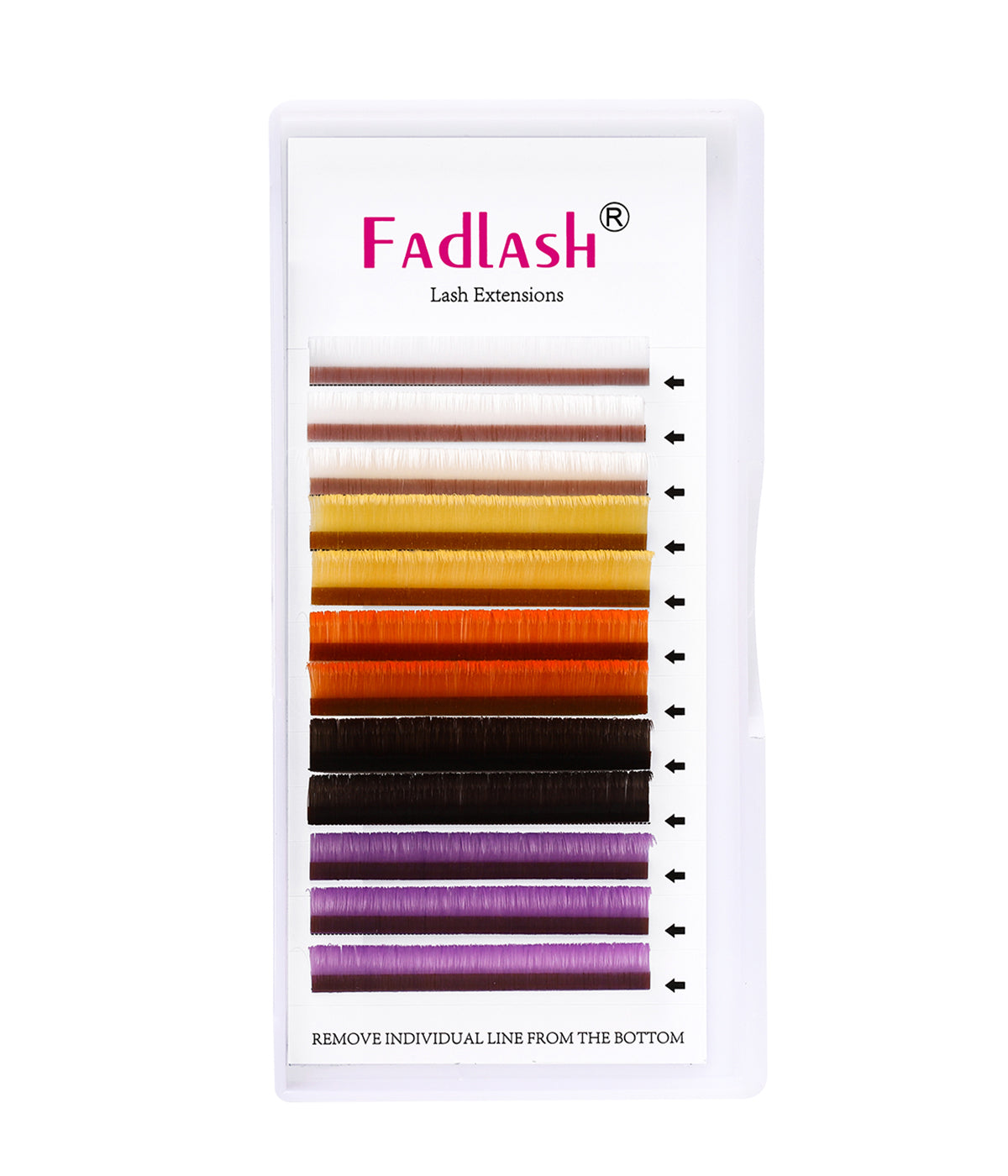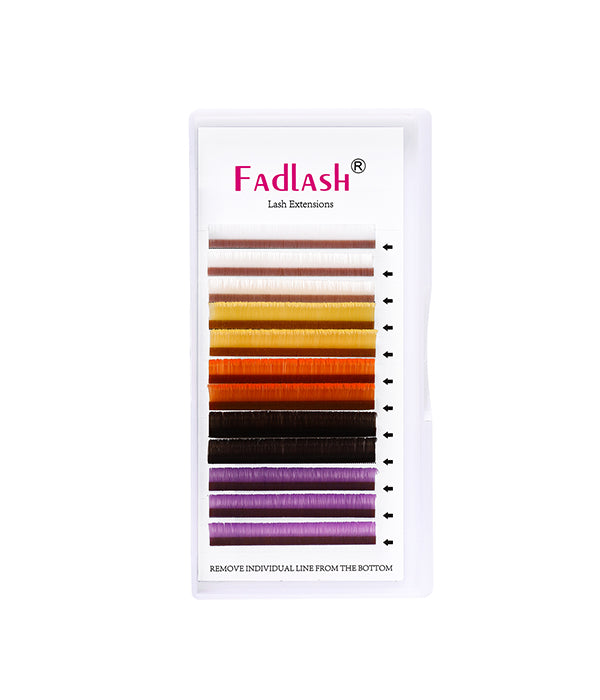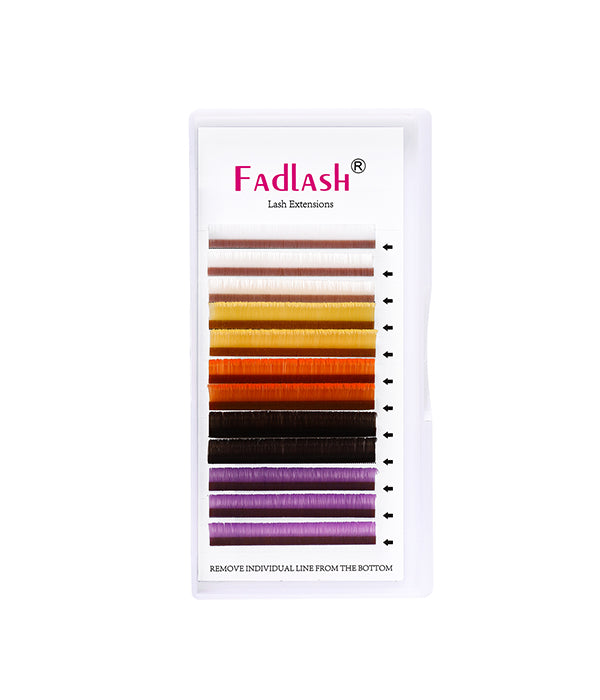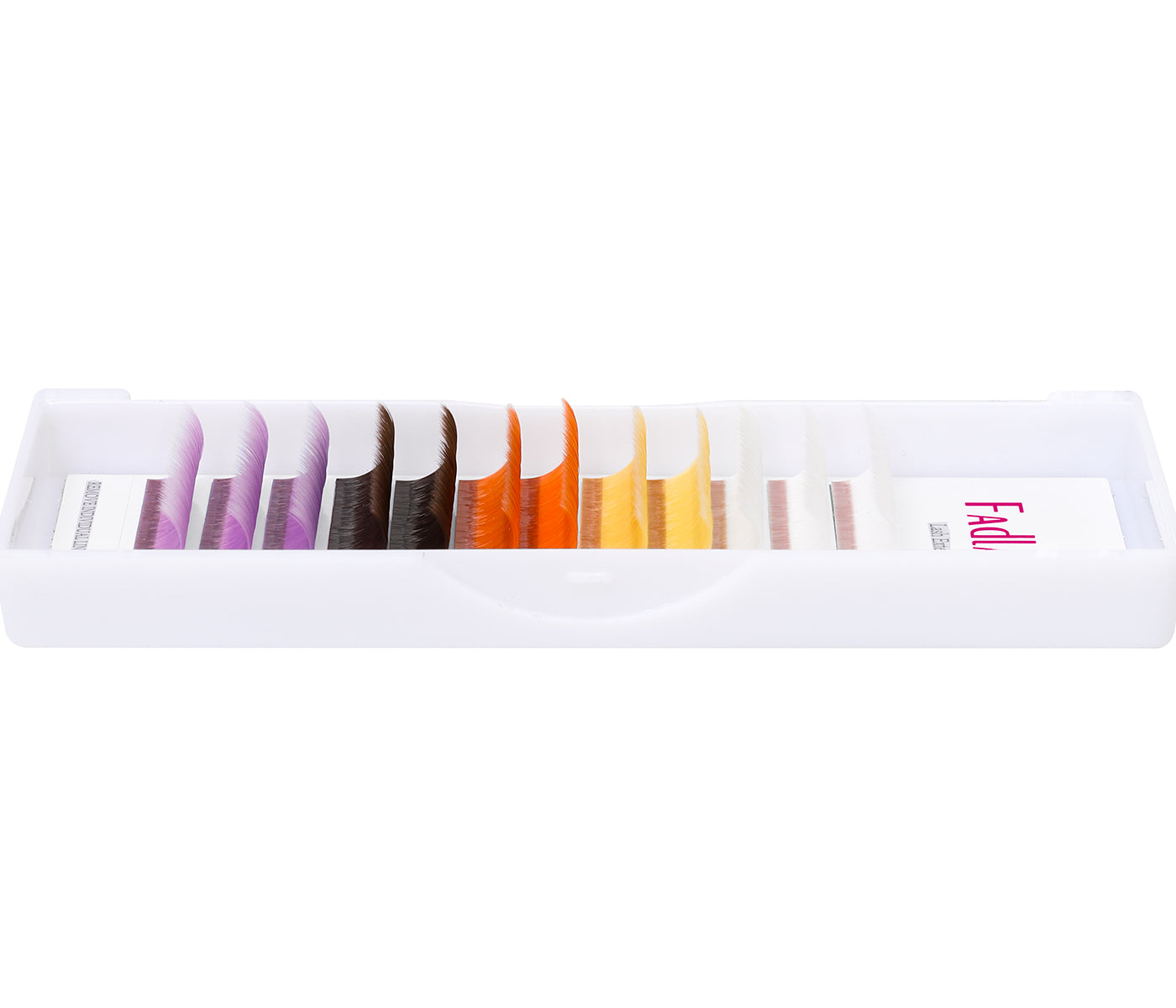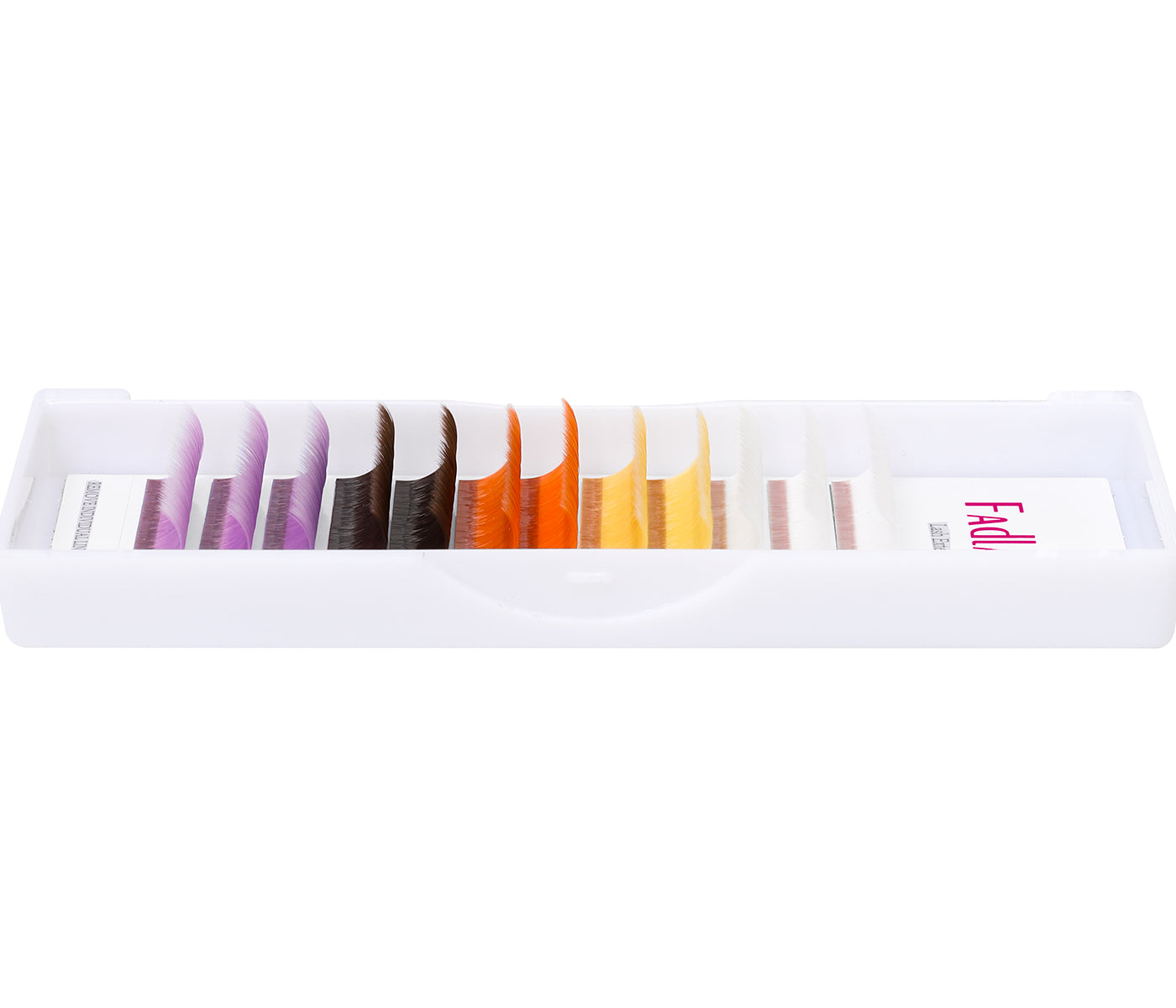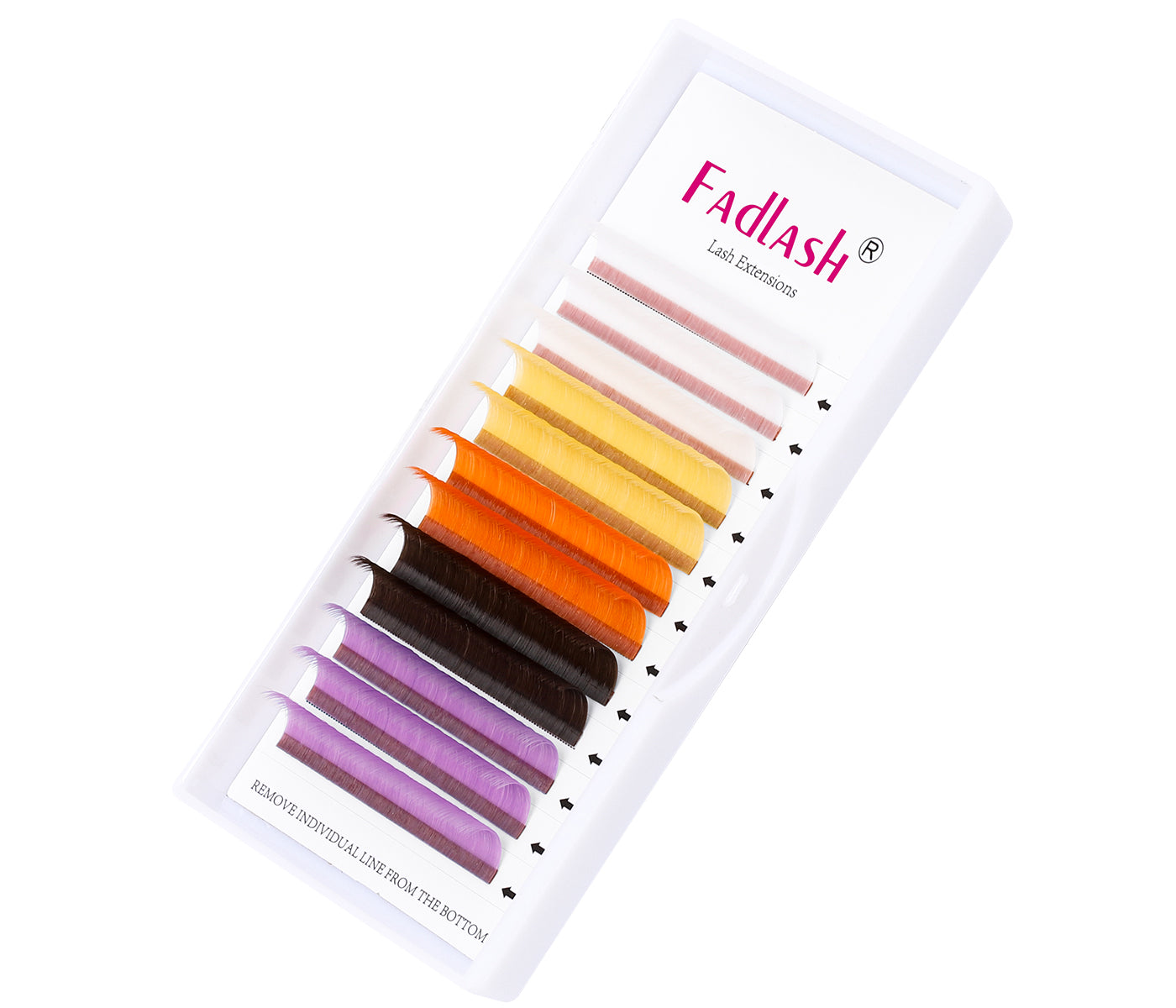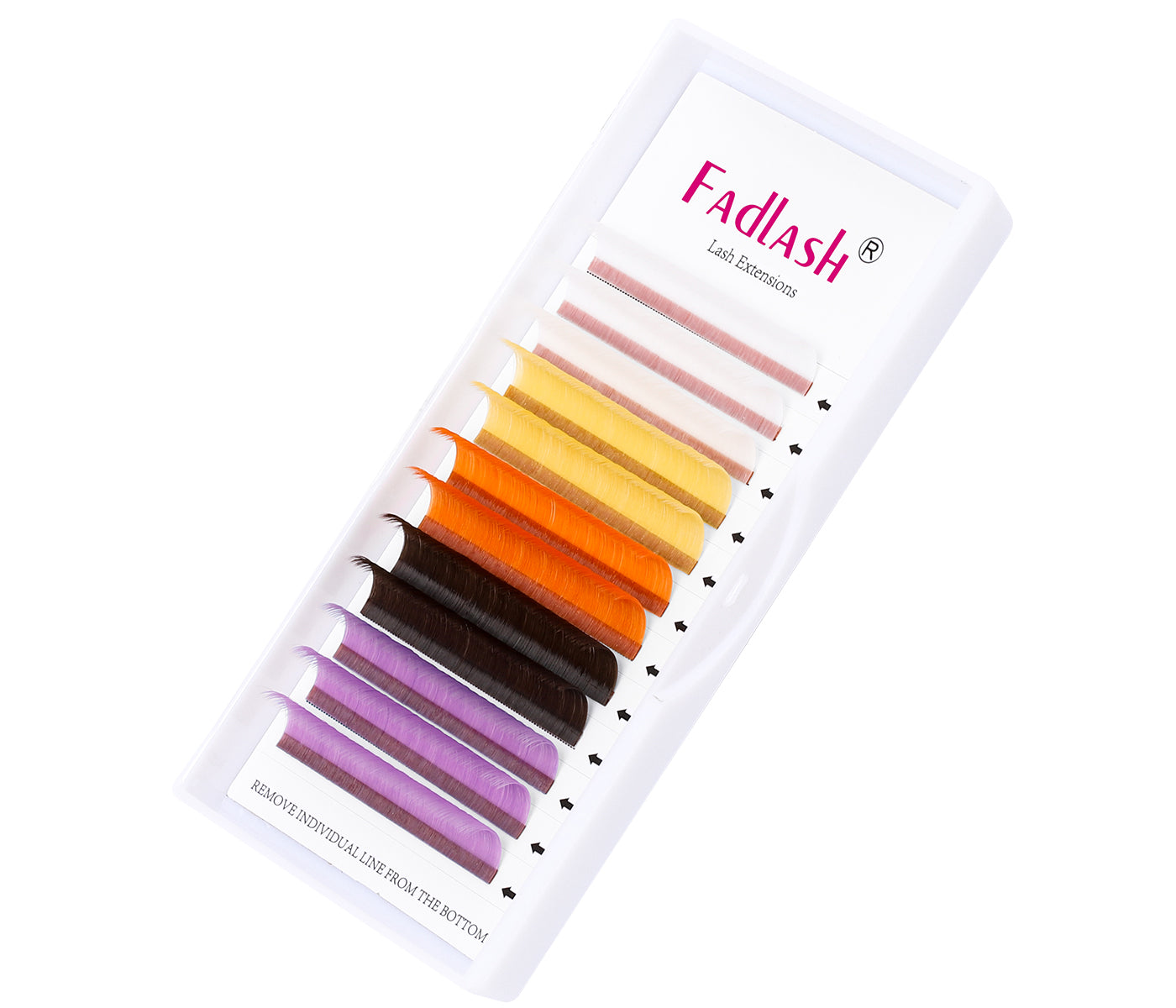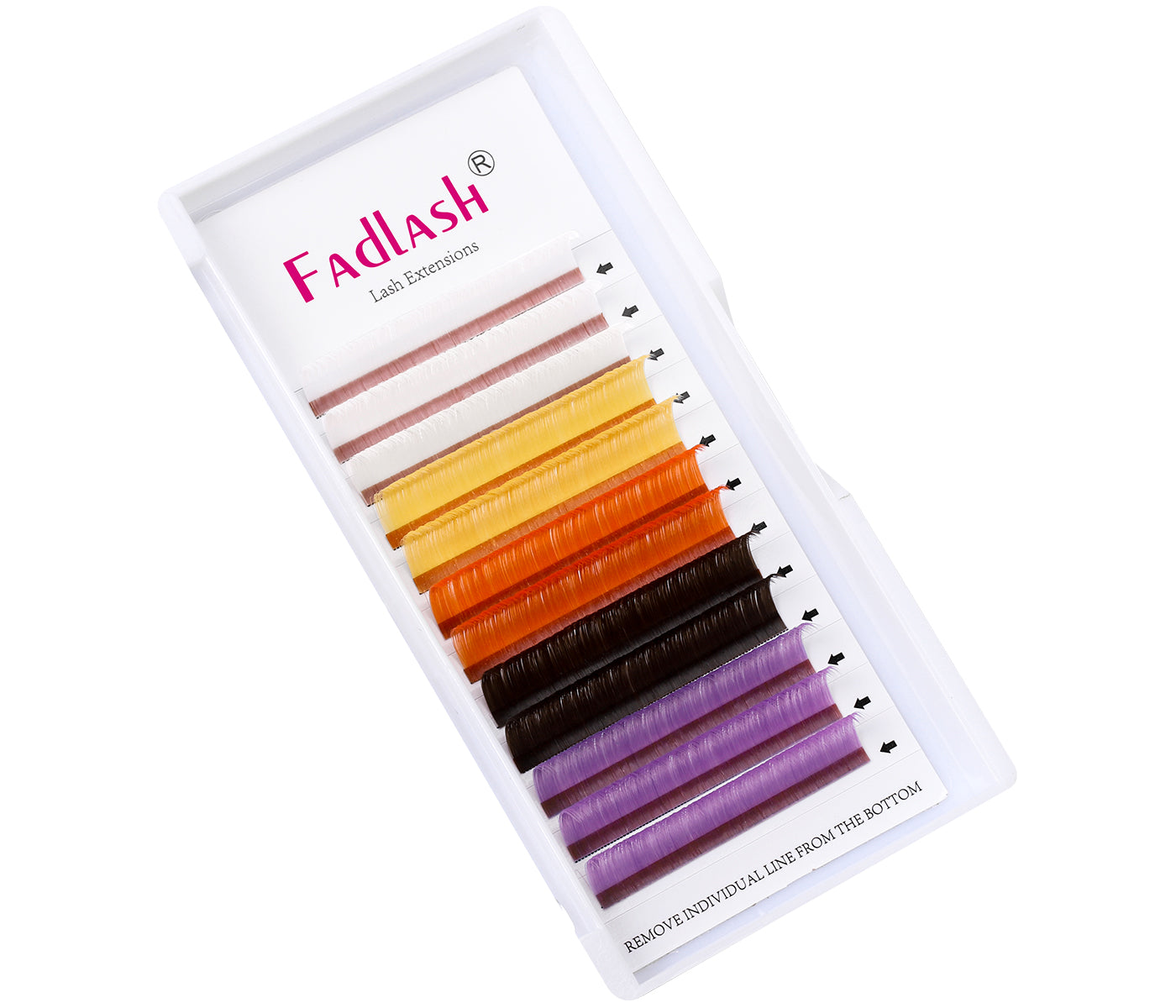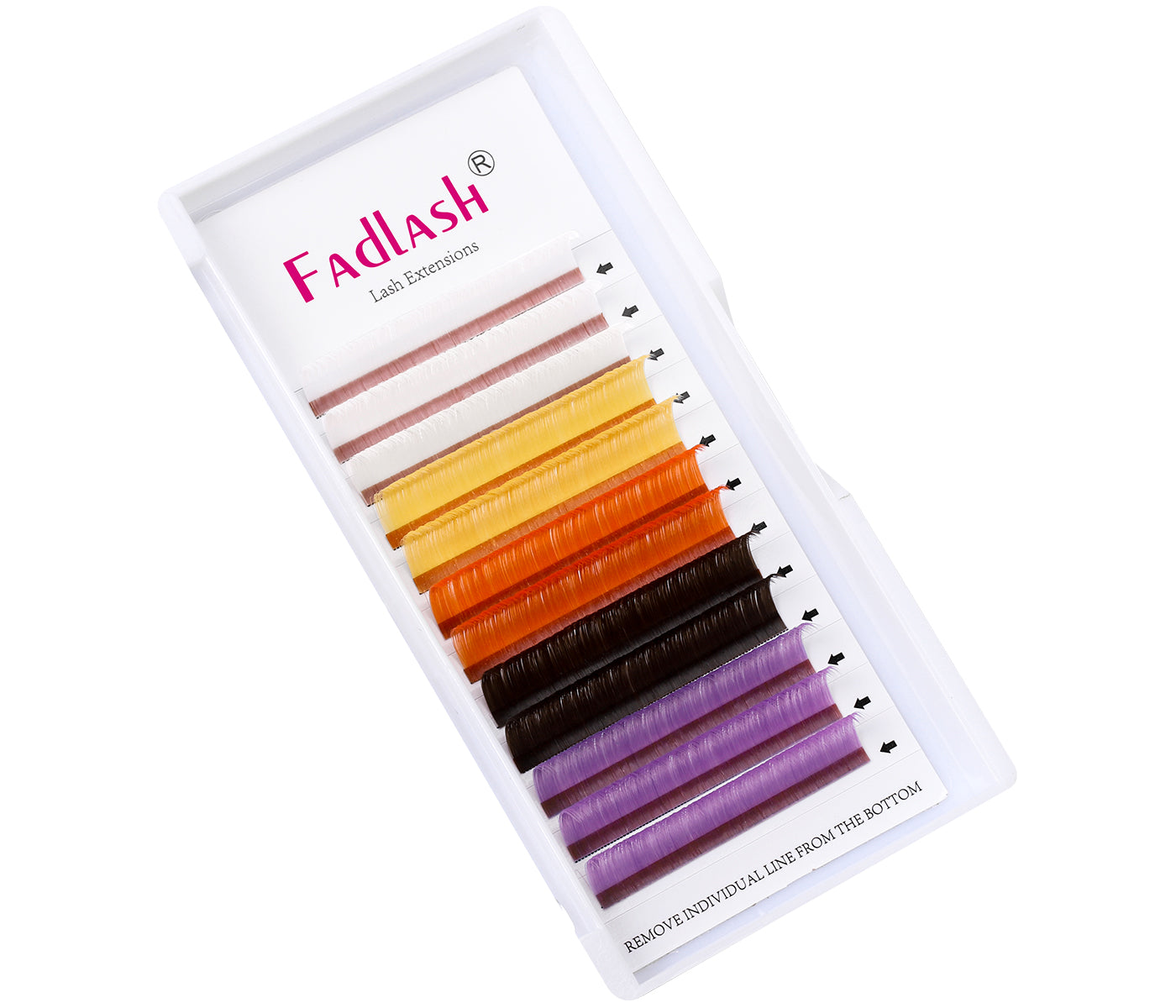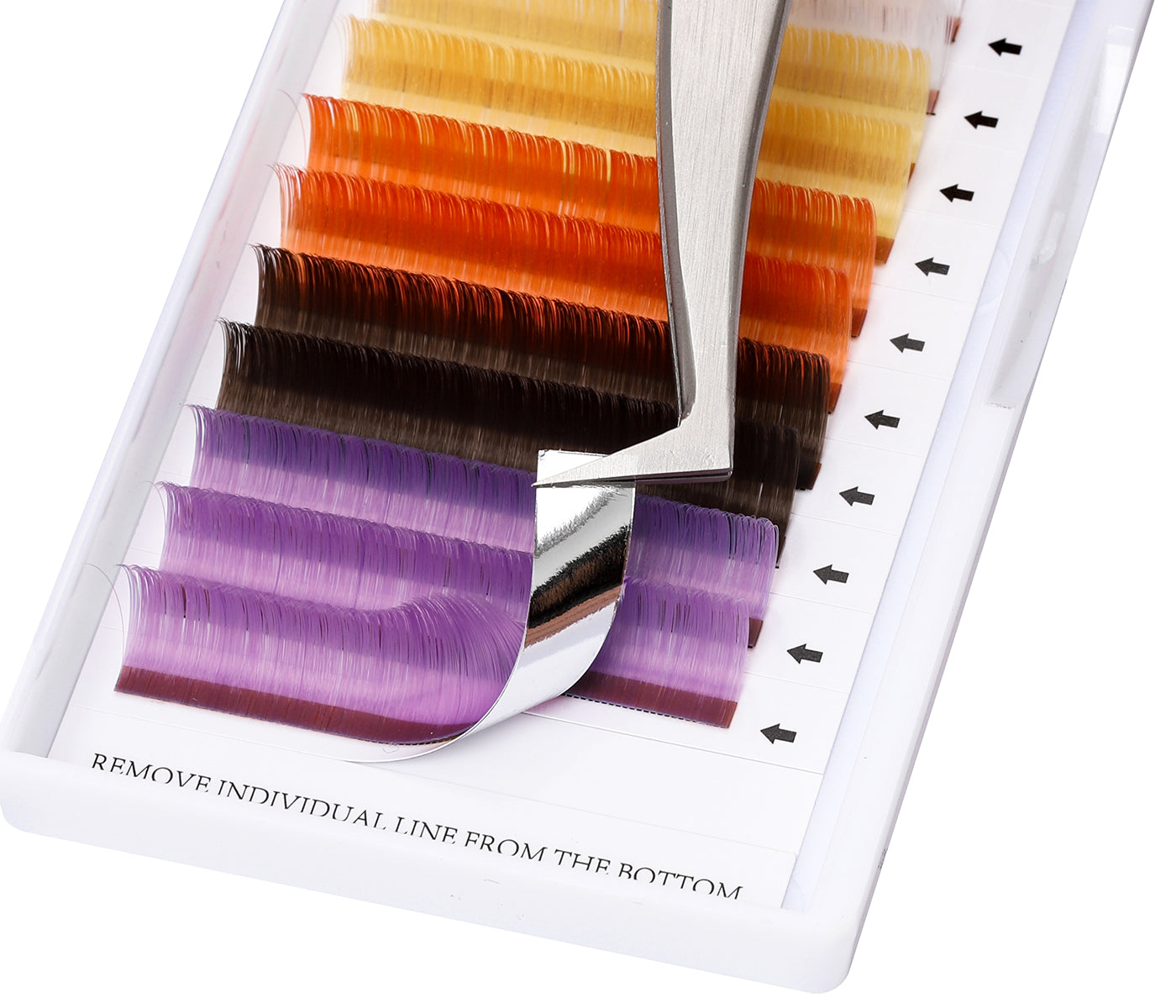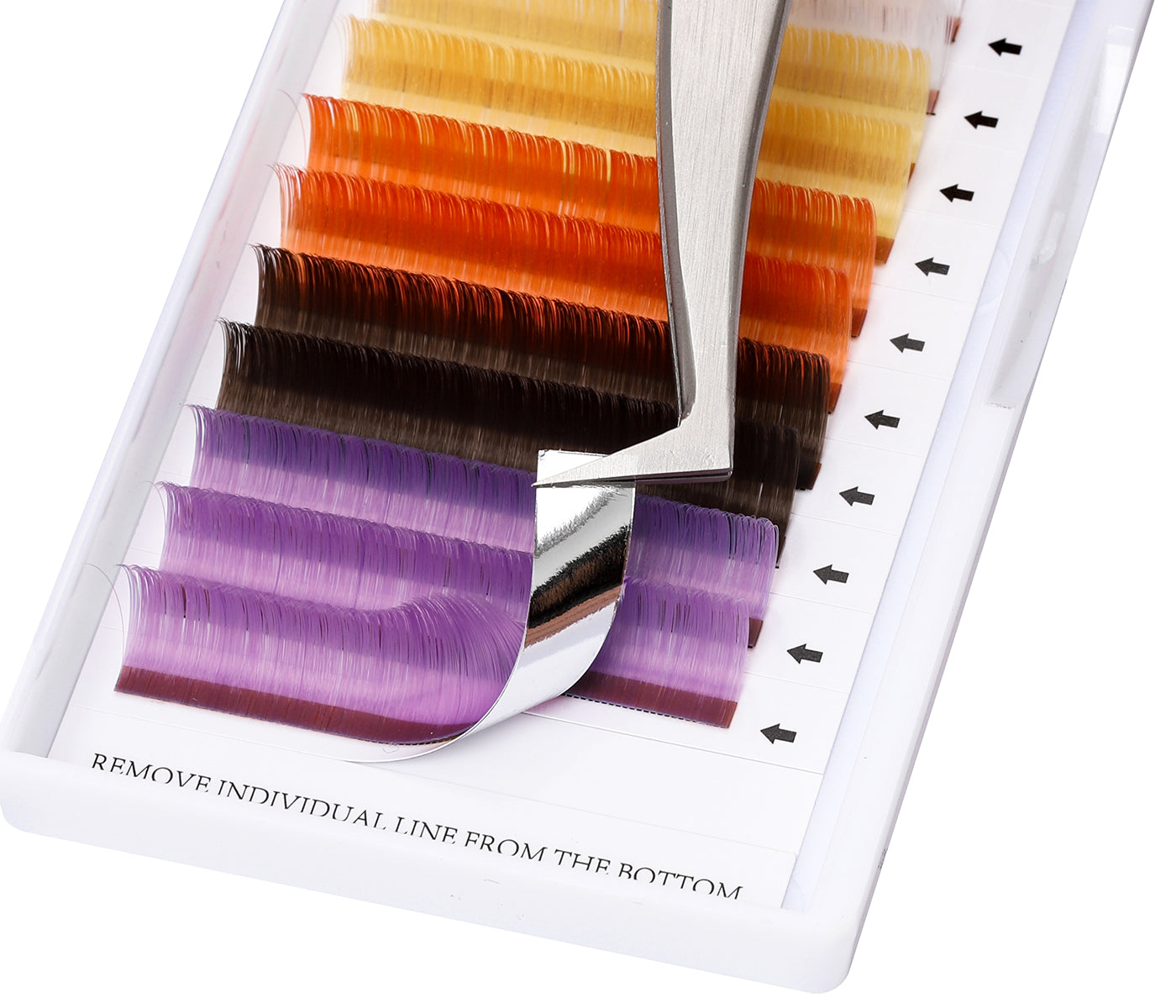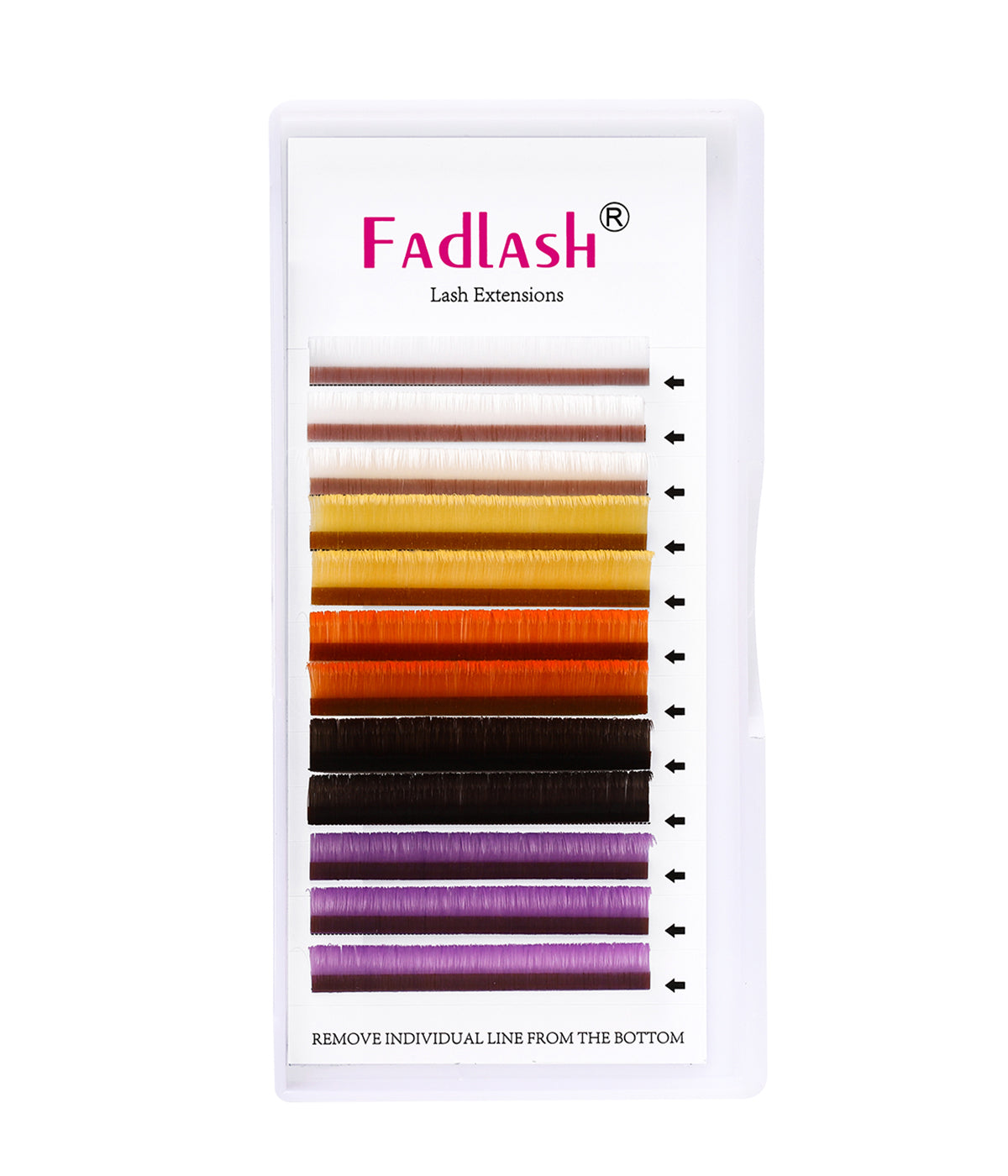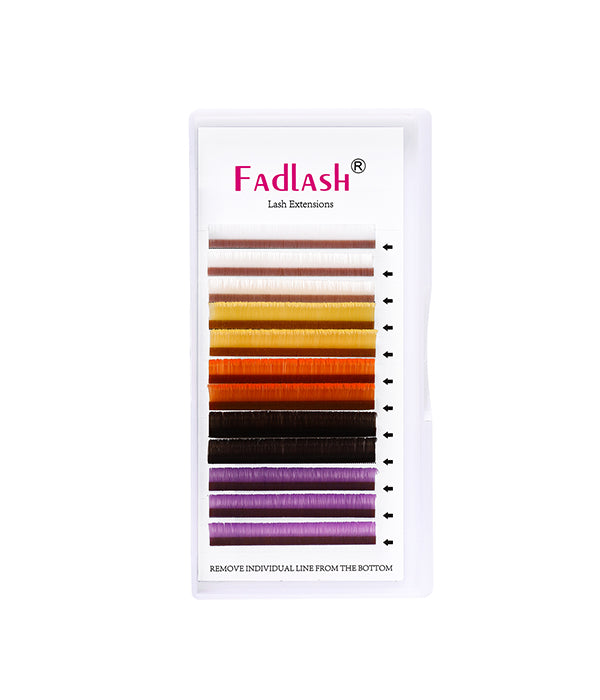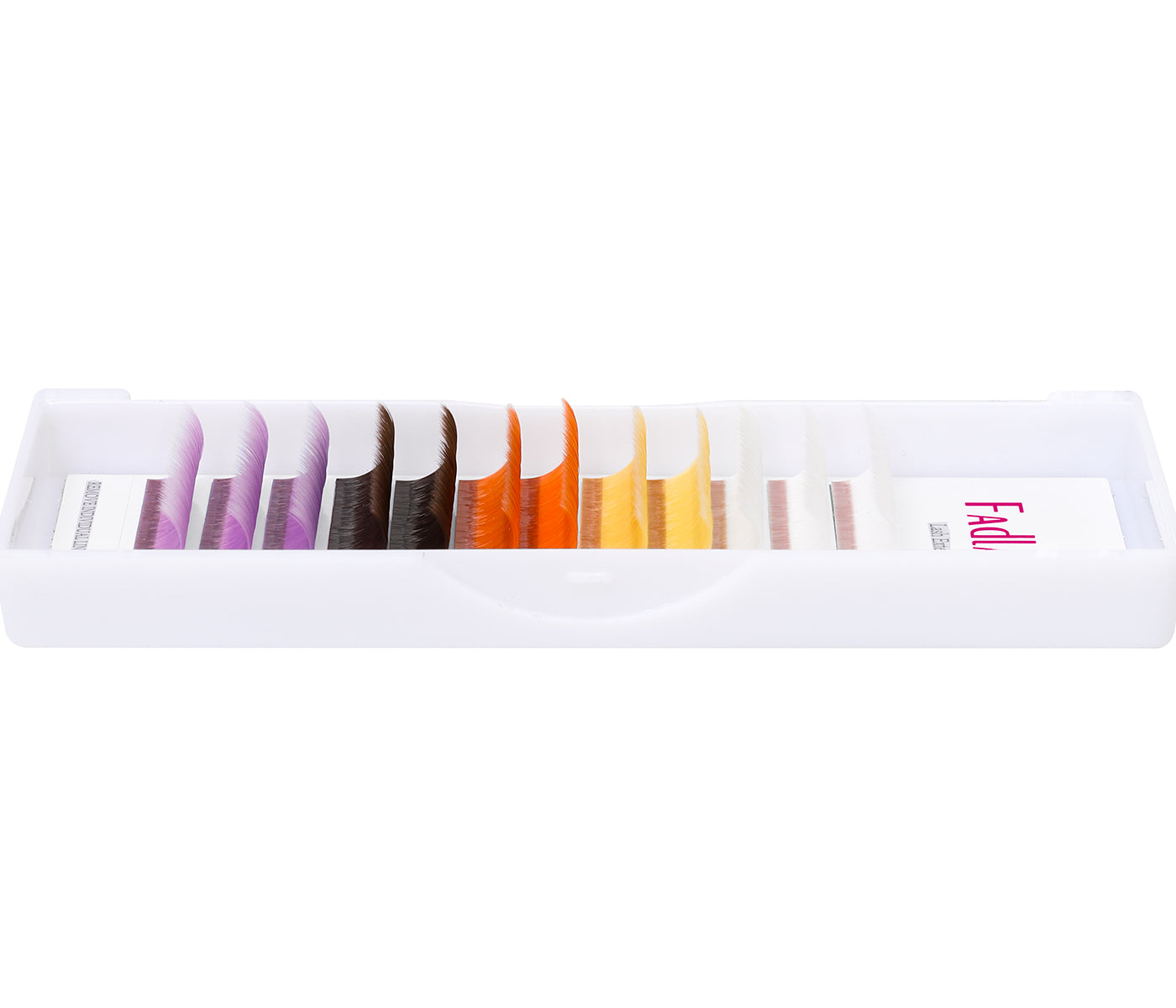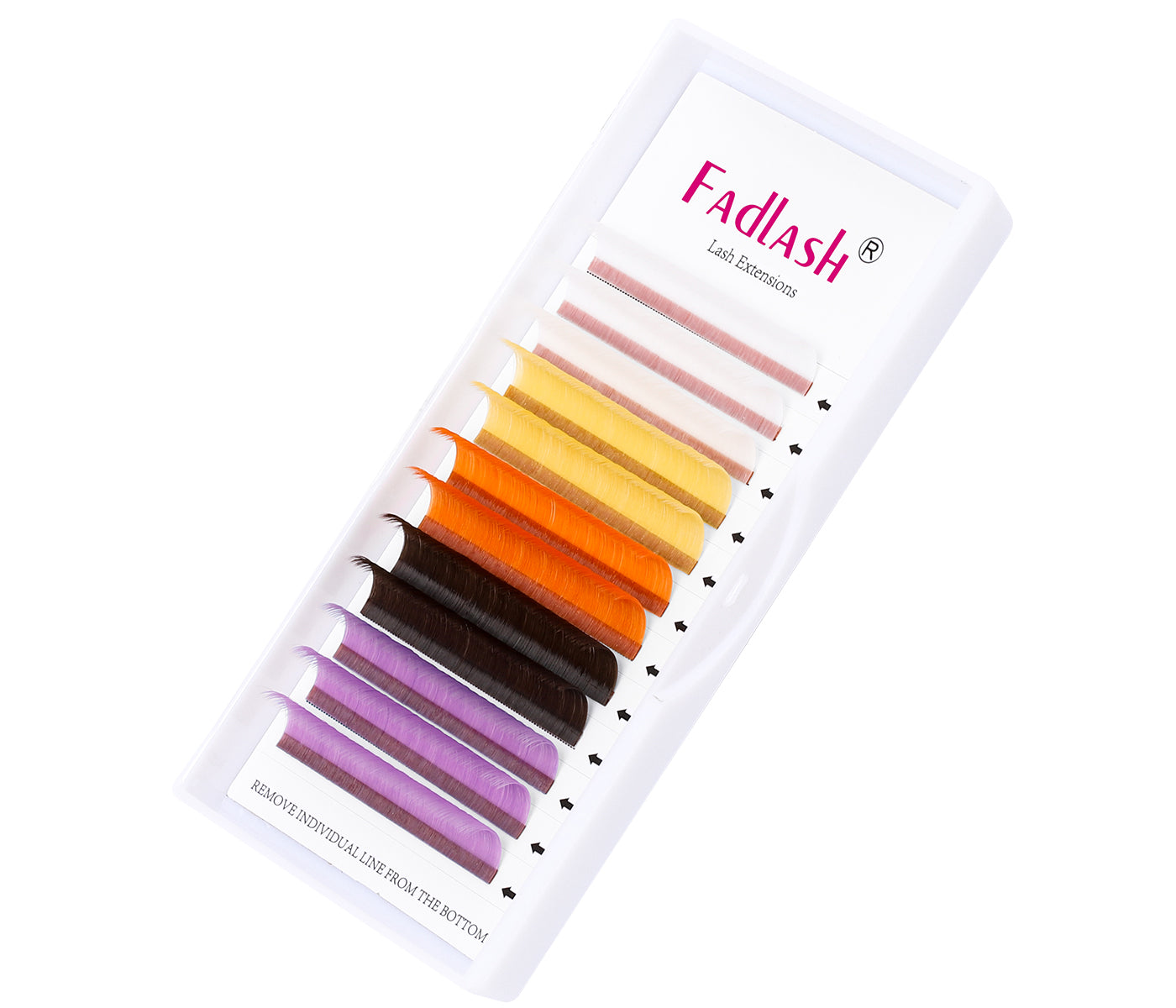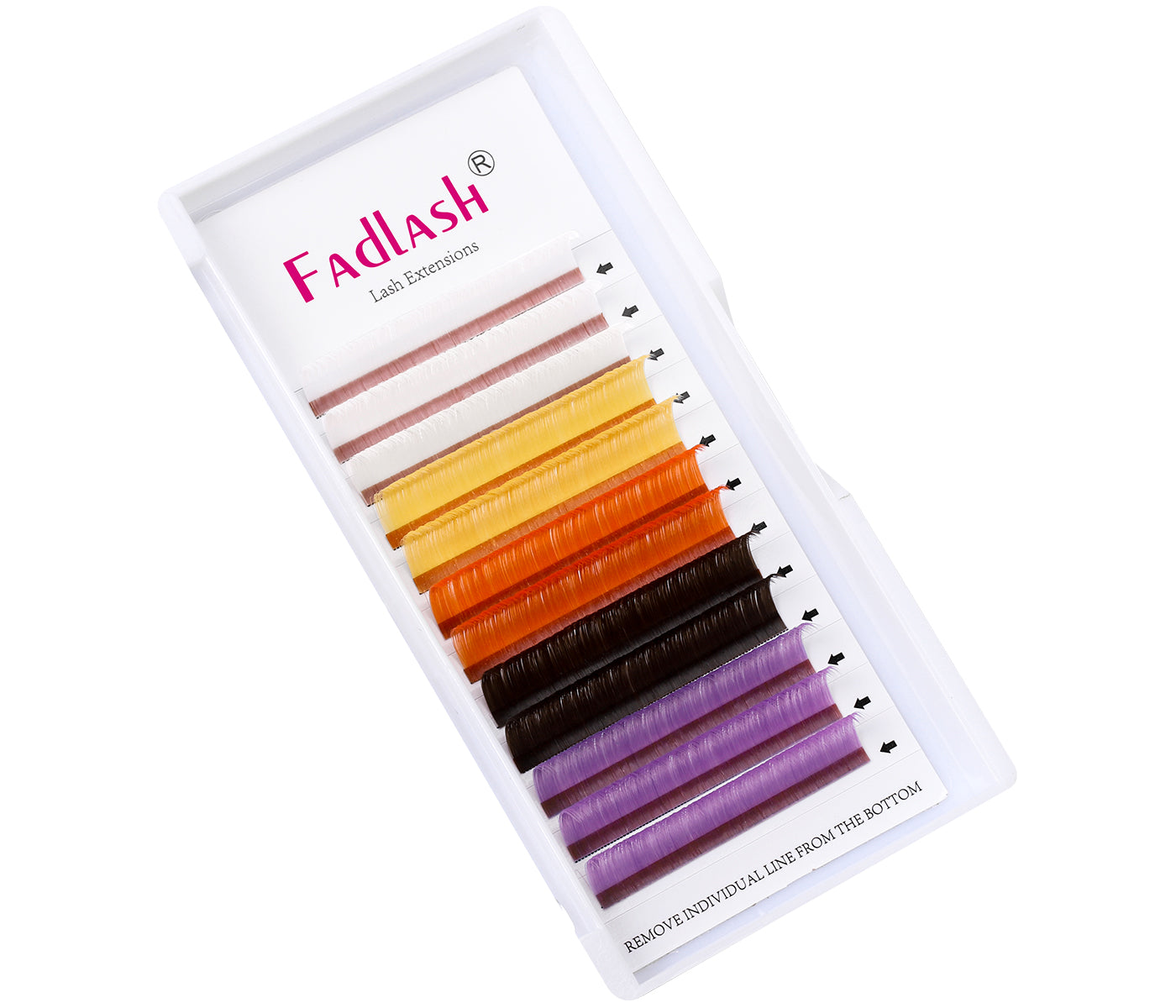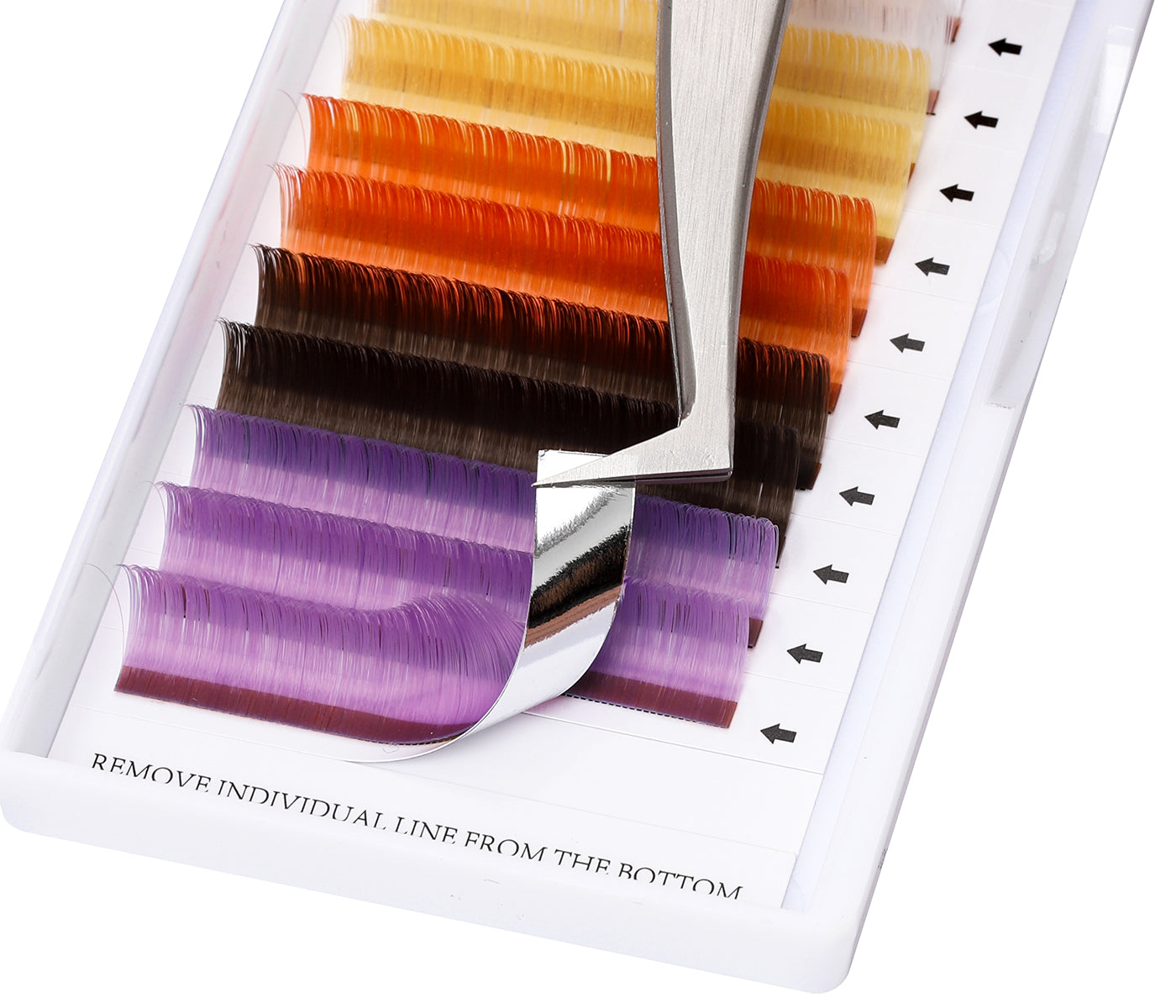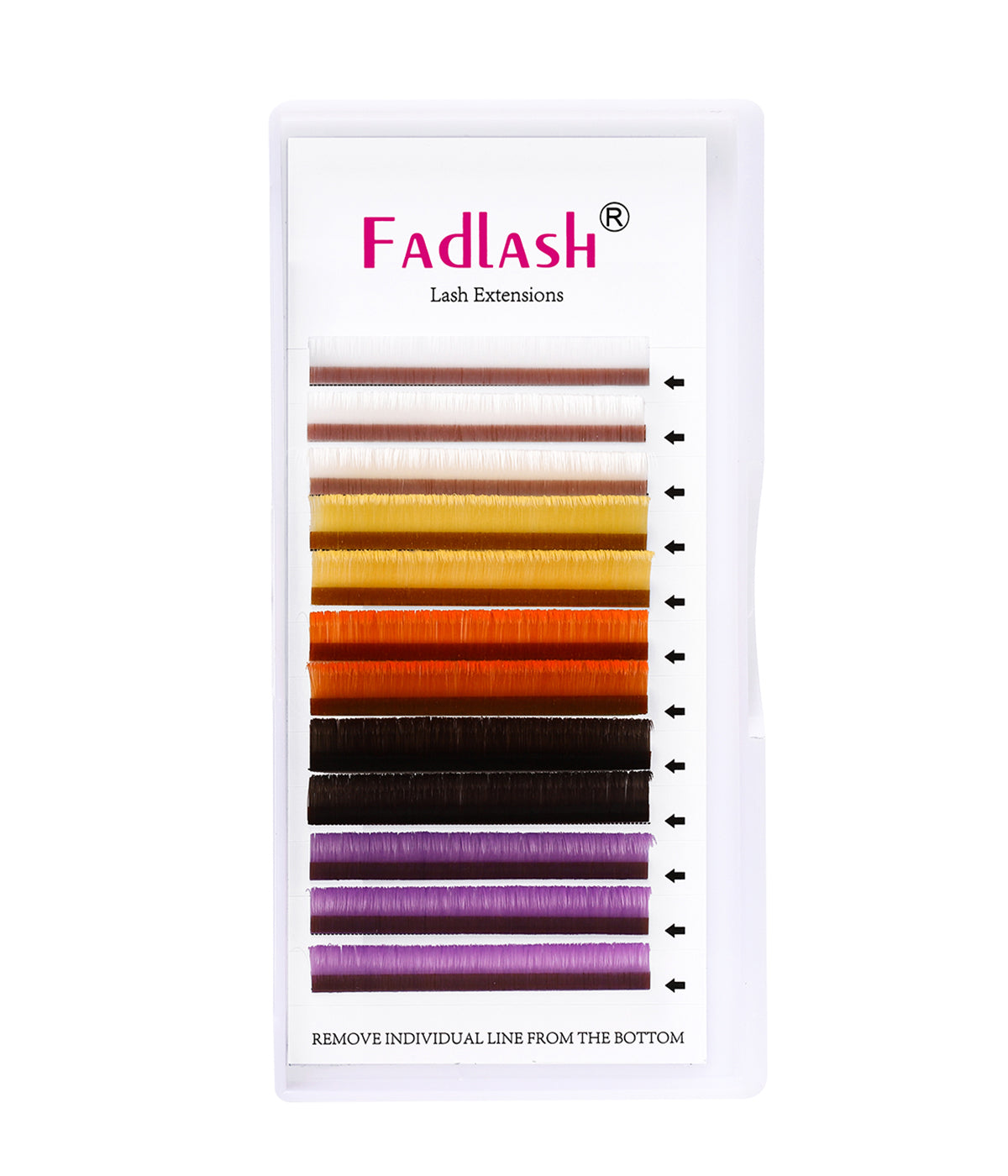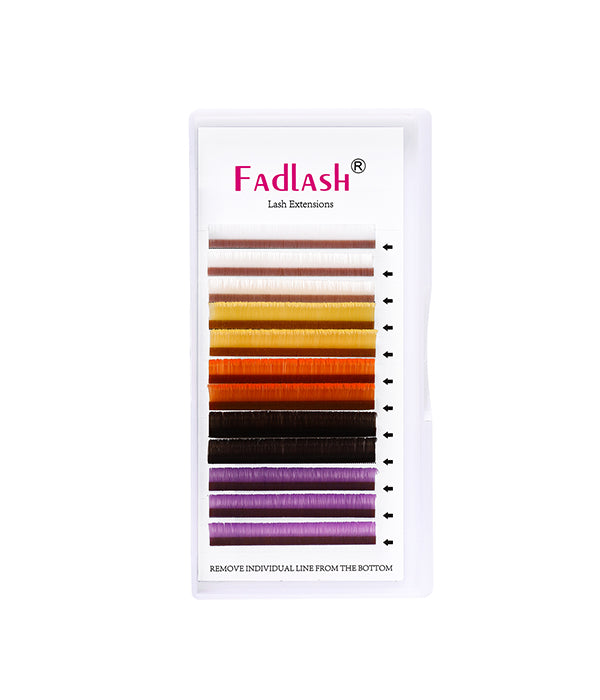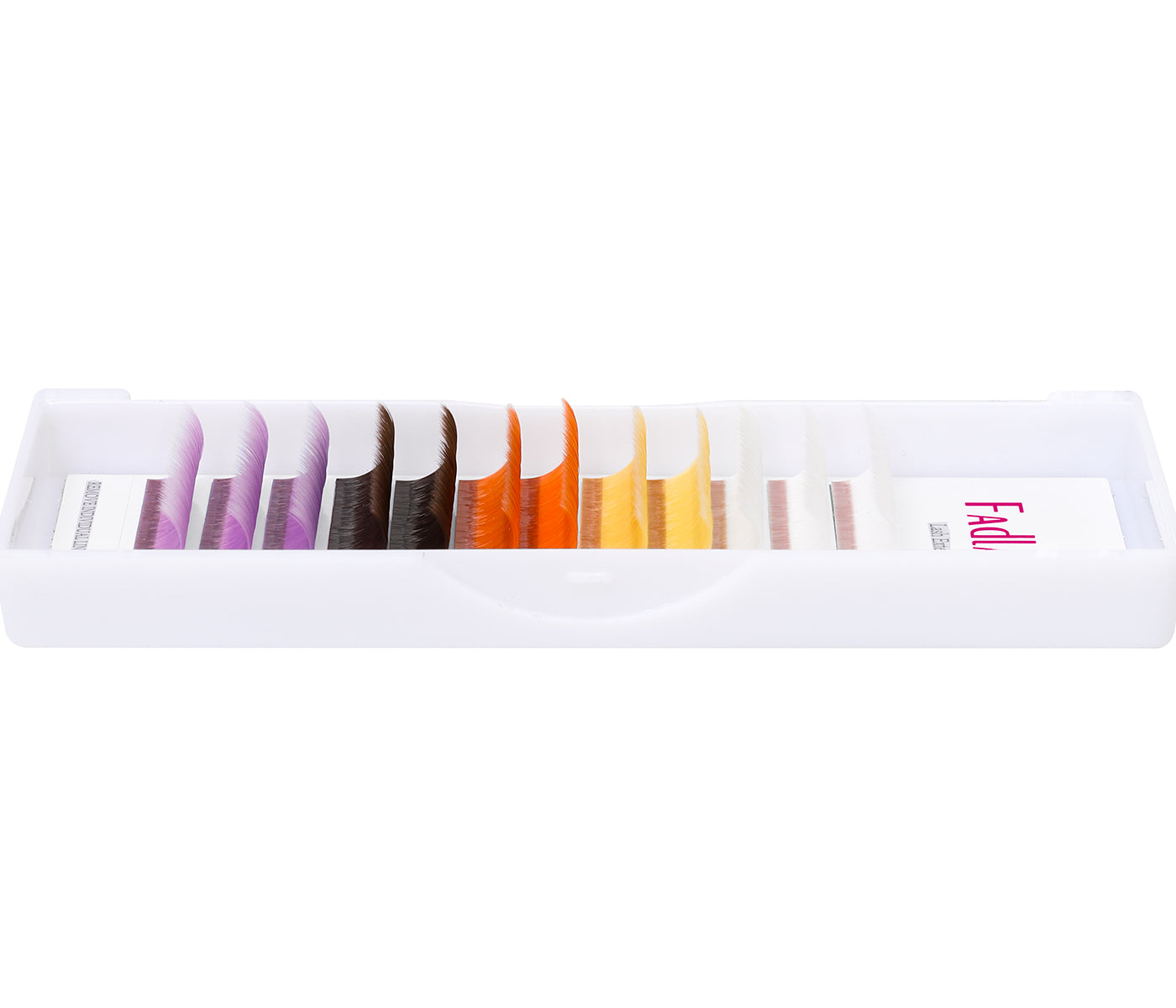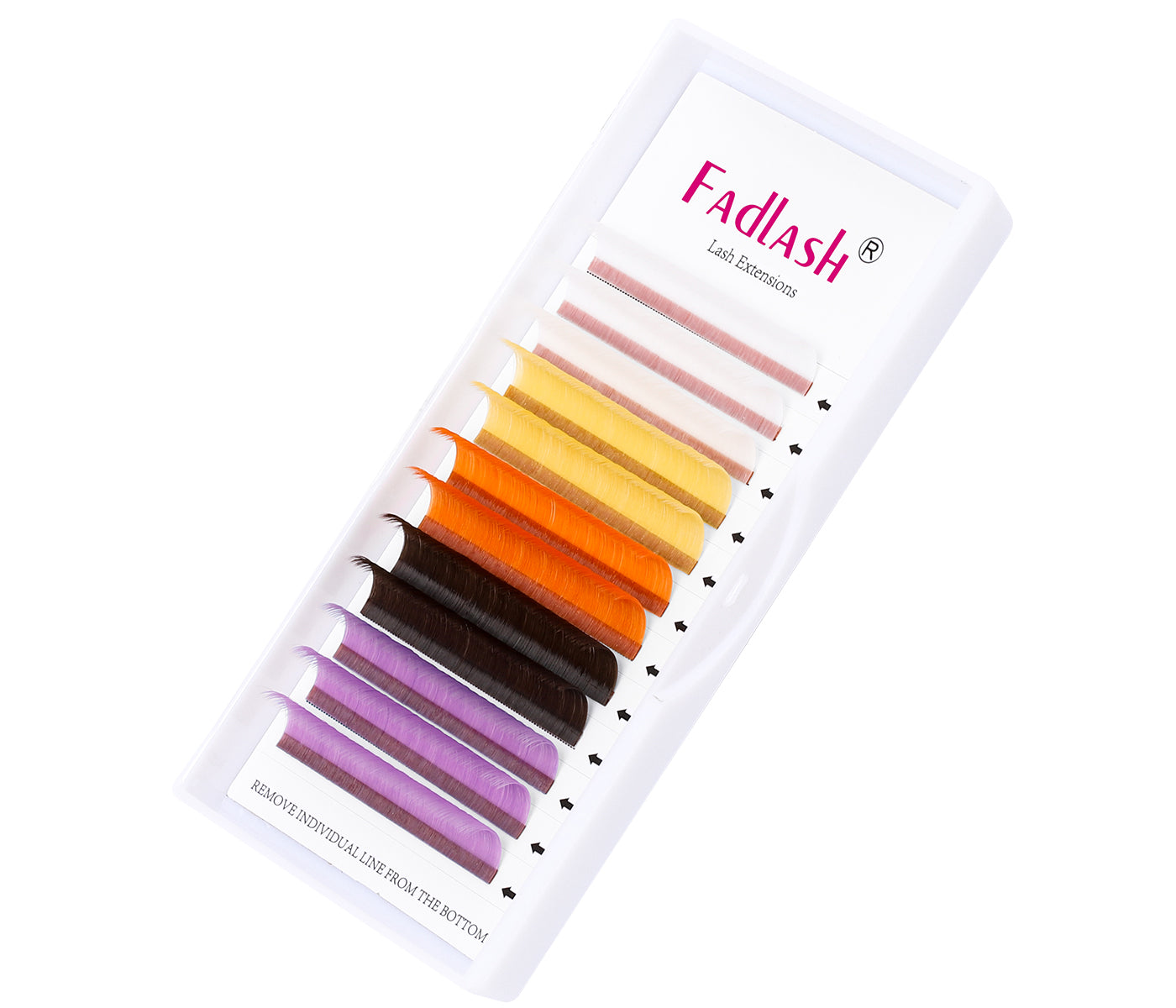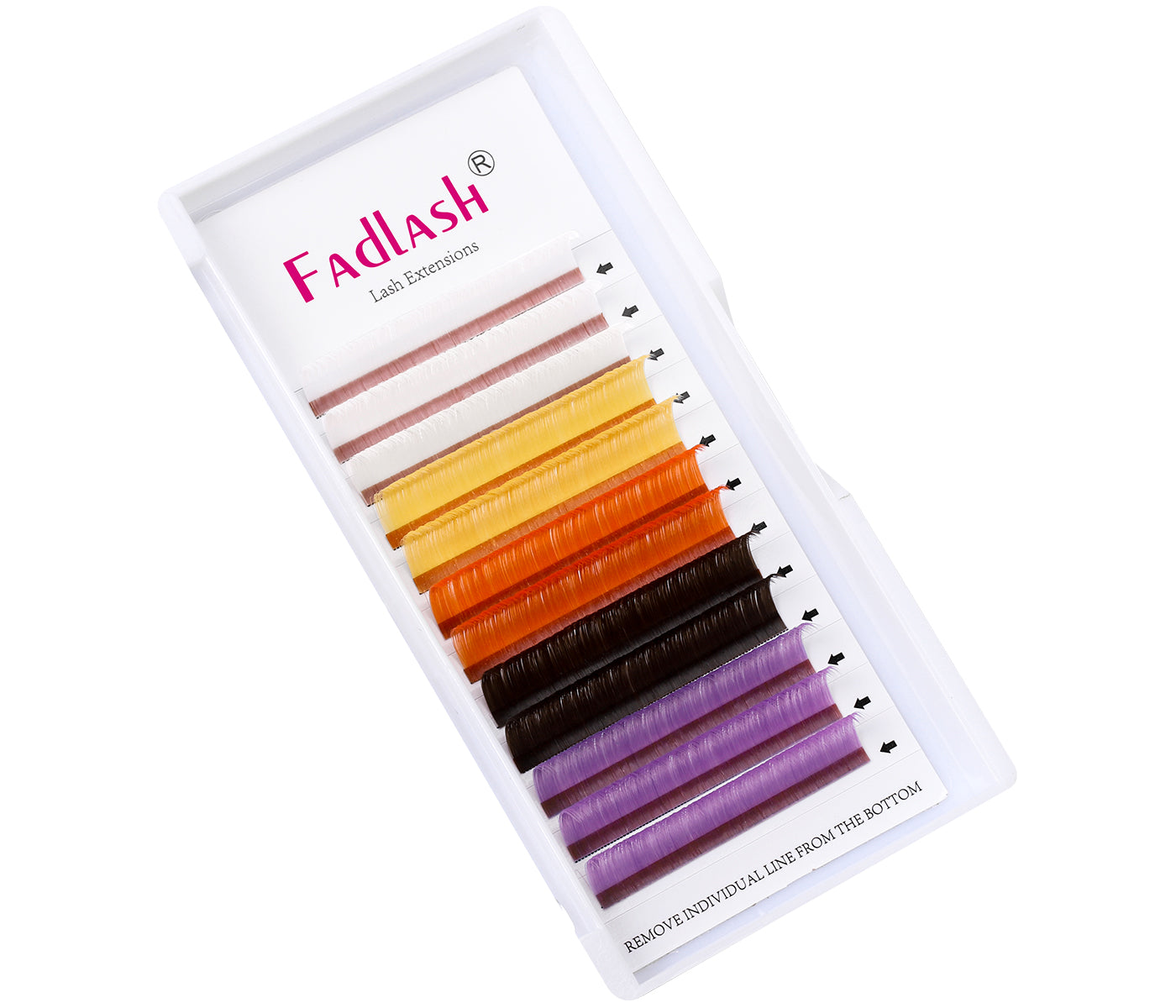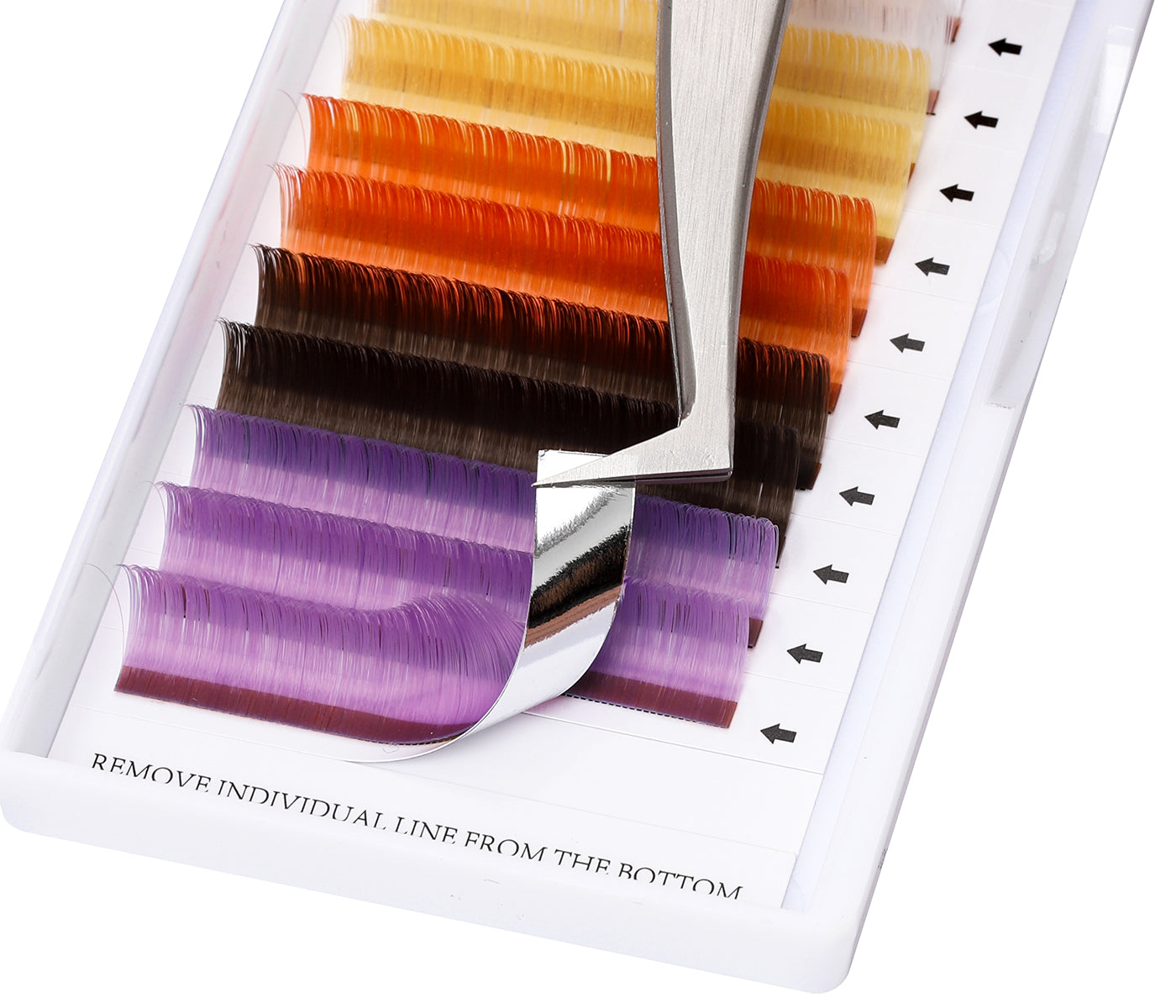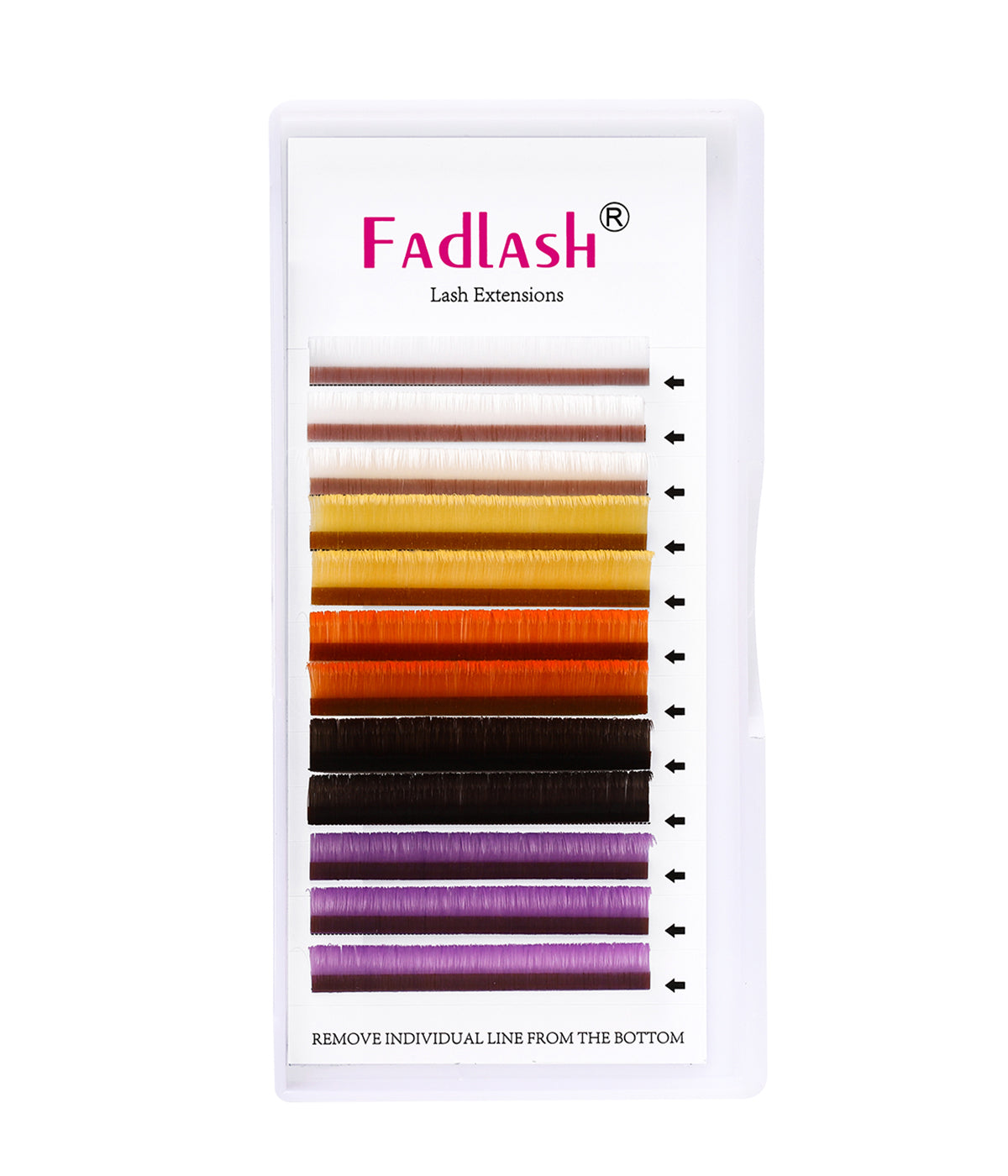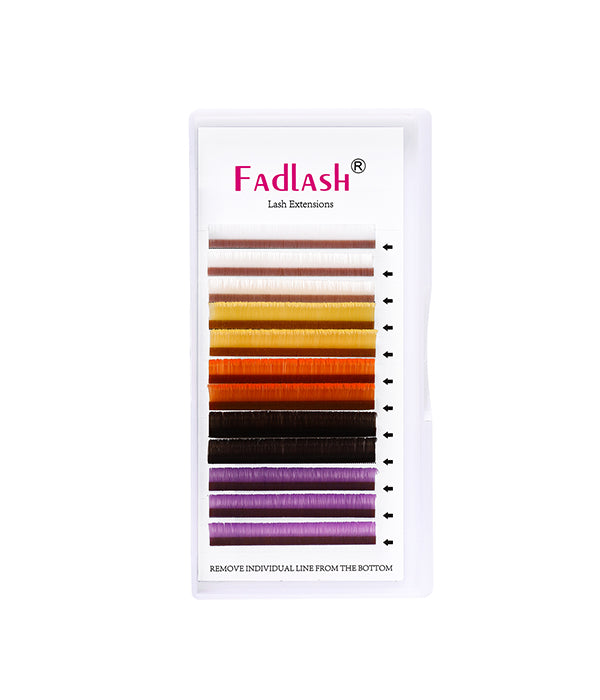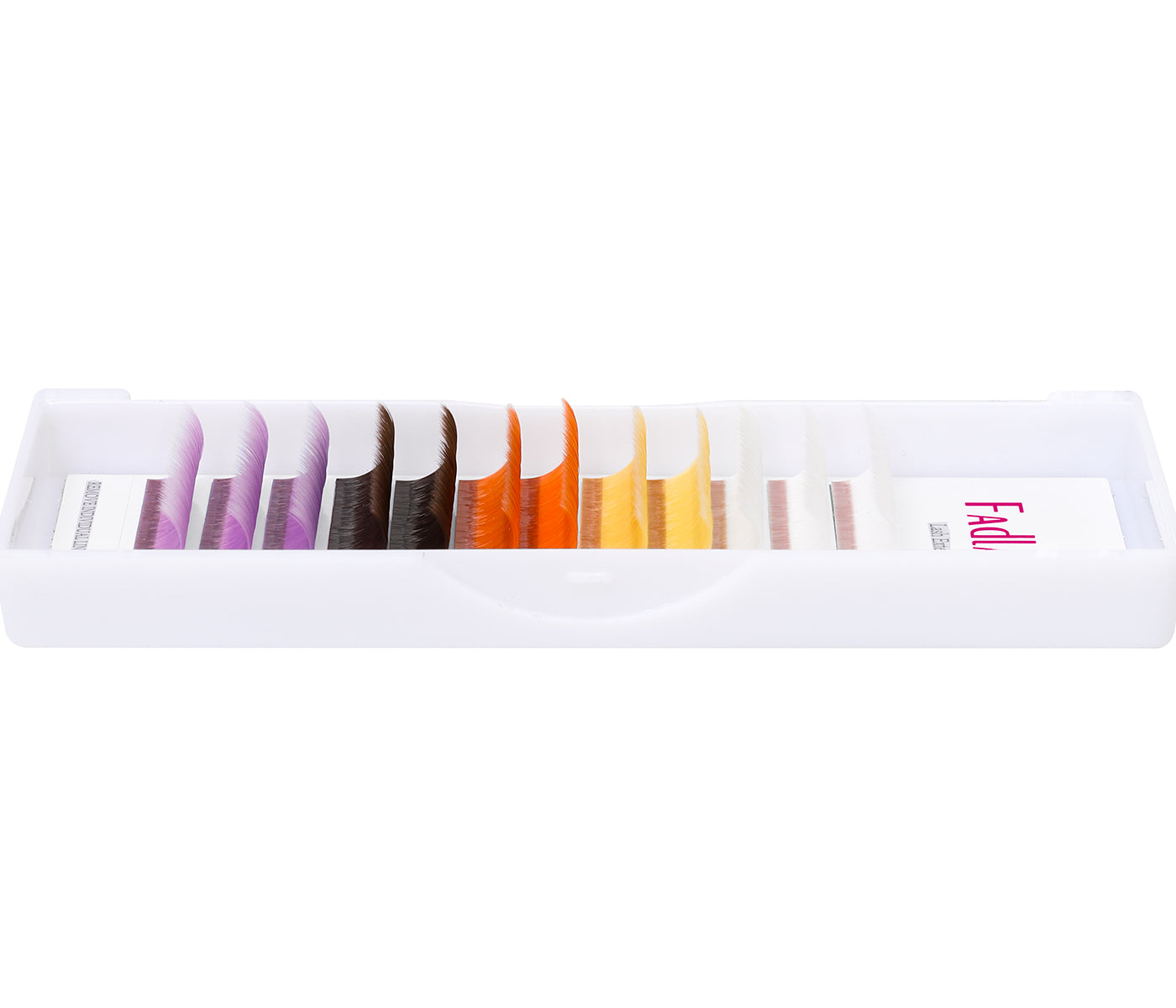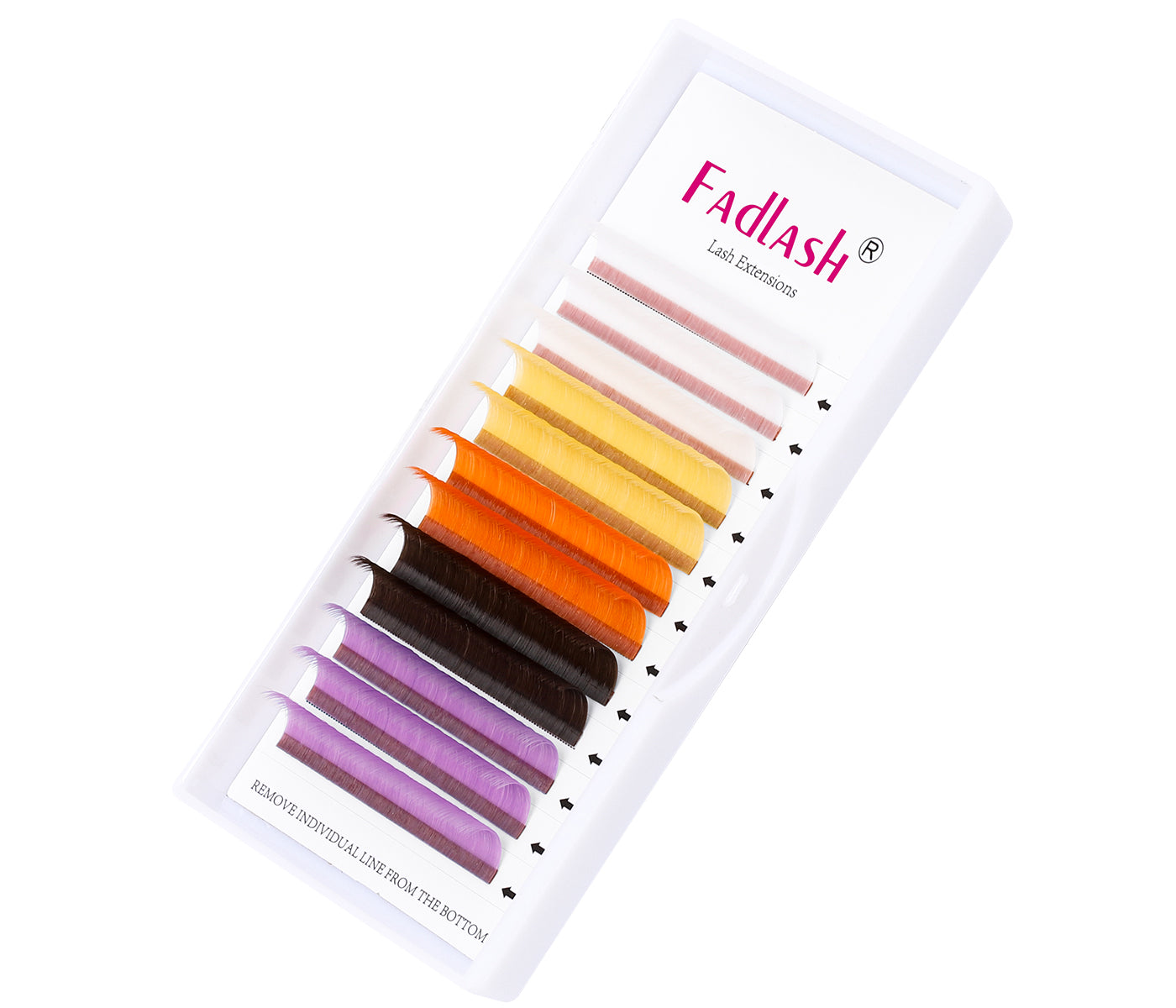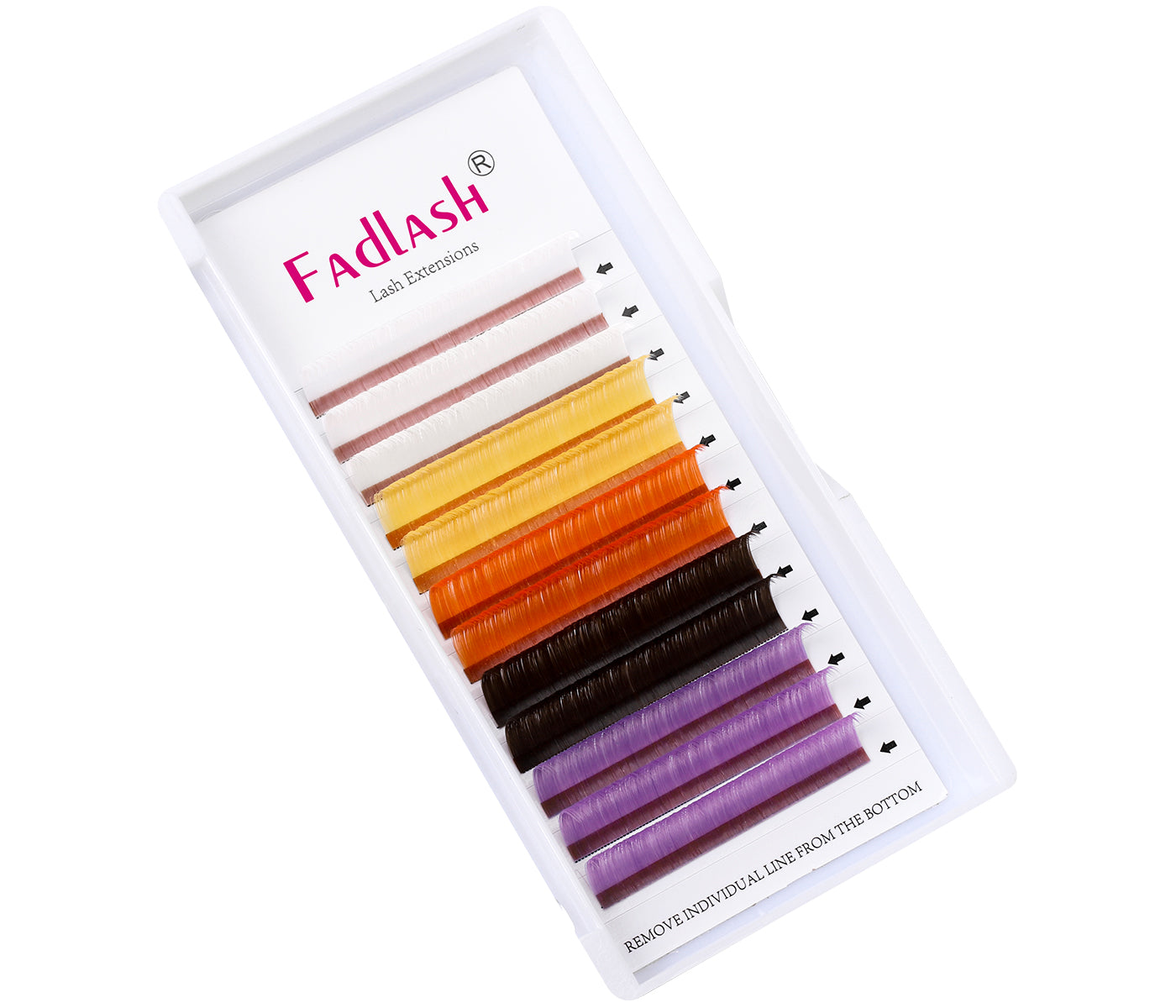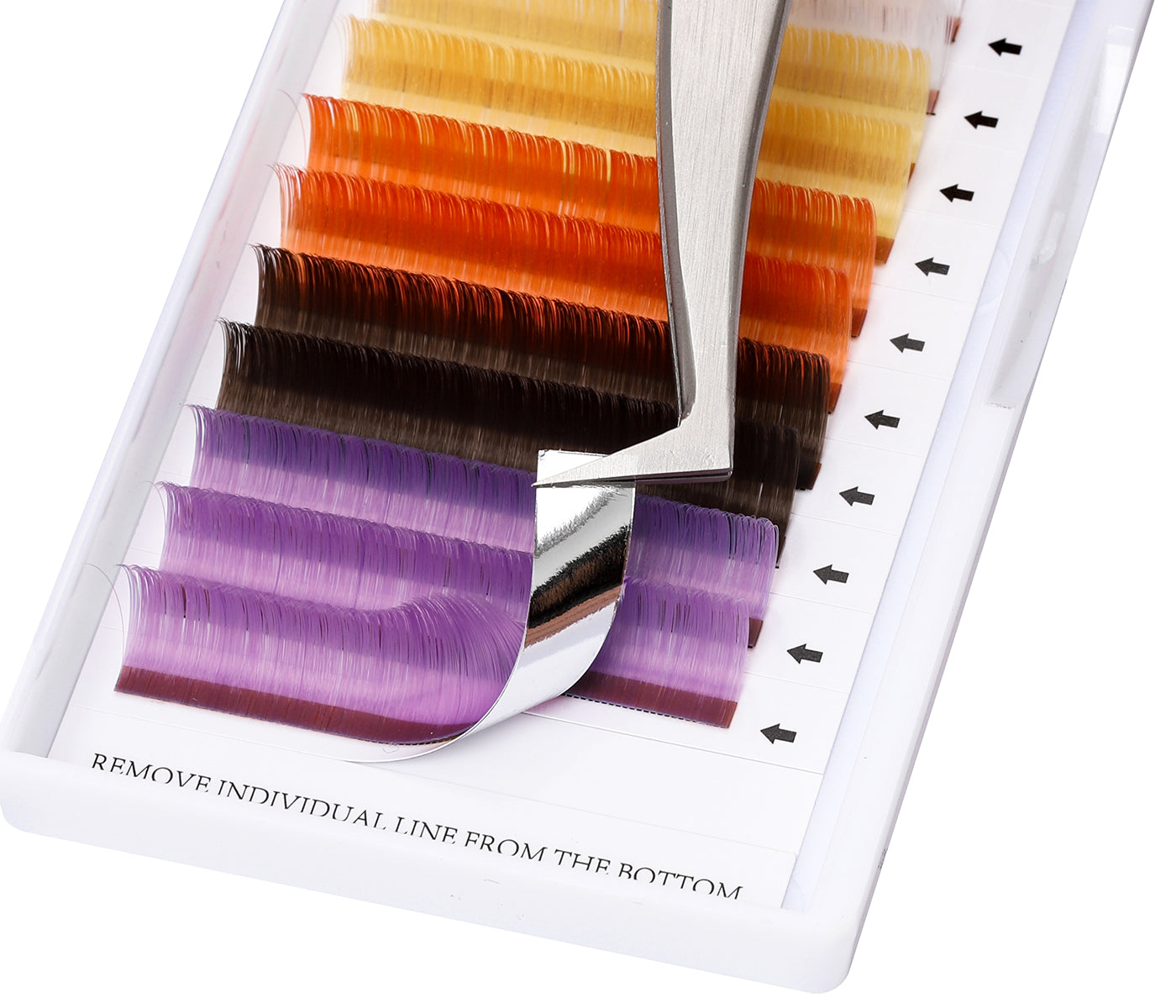 Colored Volume Easy Fan Lash Extensions
This Five different colors of easy fan volume trays lashes come in white, yellow, orange, brown, and lavender.  
A variety of colors can be used to create many styles and can highlight your eyes.
Made with Korean silk fiber, which is softer and lighter, creates a natural feel.
They are especially great to create fans easily with no residue, no kink.