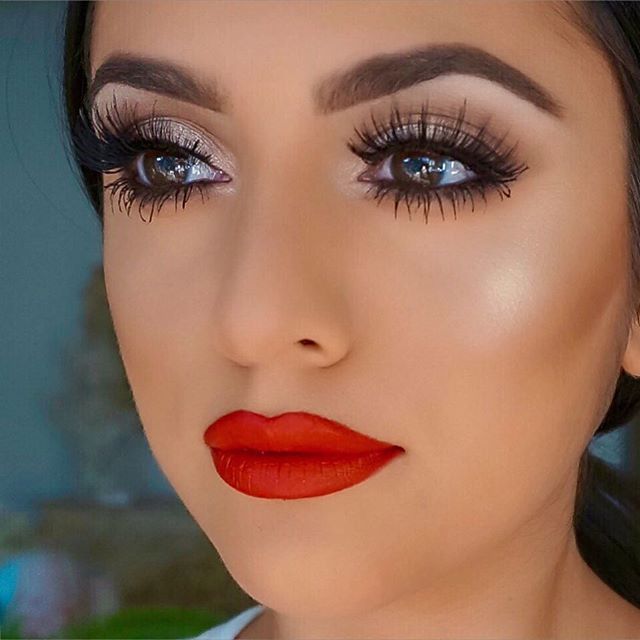 5 tips to create curled eyelashes
tip 1: Use a powder base
Note for those with oily eyelids! You can use a small brush with a small amount of transparent powder to lightly sweep it on your eyelashes, this will take away the residual powder and oil on your eyelashes, and then use an eyelash curler to better define your lashes!
tip 2: Use a lash primer
A mascara primer can really set your eyelashes, improve the clumping of mascara, maintain the curl of your eyelashes, enhance the longevity, and also increase the density of your eyelashes, creating a natural curl of thick eyelashes.
tip #3: Vaseline to define lashes
The versatile petroleum jelly can be used not only for makeup and daily life, but also for eyelash definition! Use a brush with a small amount of Vaseline and brush it on as a base before curling your eyelashes, the curl will look like you just had keratinase even without mascara!
tip 4: Heat the curler
It's okay if you don't have an eyelash curler! Just like an electric curling iron, you can use a hair dryer to heat up the curler for 10-15 seconds to keep the lashes at a certain temperature, but avoid too much heat for a longer lasting curl.
tip 5: Use cotton swabs
Prepare a cotton swab and a lighter and use the lighter to heat up one end of the swab, remembering to keep it at a safe distance! Use the slightly heated end of the cotton swab to bring the eyelashes up from the middle of the eyelashes to achieve the effect of burning them!
Here are how to take care your own lashes
#1 Gently treating eyelashes
Eyelashes are delicate hairs, so if you rub them roughly, they'll fall out faster and the new ones won't be healthy!
#2 Clean your eyelashes properly
Everyone should know how to remove eye makeup, but remember! Even on days when you're not wearing eye makeup, you still need to clean and maintain your eyelashes to keep them moisturized and healthy. You can use baby shampoo in a ratio of 1:3 with warm water, moisten a cotton ball and apply it to your eyelashes for 15-30 seconds, then gently slide it down and wash it off!
#3 Massage your eyelids
When using eye cream before bed, bring the remaining product to your eyelids and use your fingertips to gently massage it in a circular motion for 1-3 minutes, so as to stimulate blood circulation in the eyelid area and bring nutrients to the eyelash follicles, making the eyelashes thicker and stronger and less likely to fall off!
P.s. Use this to extend the life of your mascara
Do you always feel like the mascara you just bought dries out so quickly? When using mascara, do not pull out the brush head at once, but slowly rotate it out of the bottle to prevent too much air from entering the bottle, and put it in by rotating it after use to prevent the mascara from drying out quickly.