8 Things Need to Note After Applying Eyelash Extensions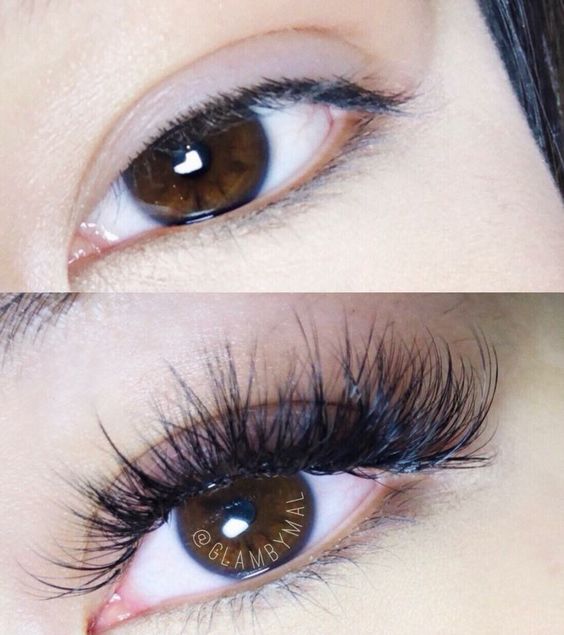 Eyelash extensions must be careful! You may have made the following 8 mistakes after losing your eyelash extensions!
Eyelash extensions must be noted 1: Do not use makeup remover
Eyelash extensions are usually fixed with adhesive, and the commonly used makeup remover "makeup remover" is actually a killer to remove the adhesive! So the first thing you should do after getting your eyelash extensions is to make sure that you don't use eye and lip makeup remover or makeup remover that contains oil!
Eyelash extensions must be careful 2: Wrong use and cleaning of eyelash curlers
But if you don't have a problem with your eyelashes getting stuck in your eyes, it's best to use curlers sparingly, because eyelash extensions are actually very fragile and can easily fall off when pulled excessively. If you can't stand the thought of your eyelashes collapsing and you really must use them, remember not to use them more than three times a week and clean the rubber strip on the curler carefully so that they don't fall out in a few days!
Eyelash extensions must be careful of 3: Suspend the use of eyelash growth solution
The principle of eyelash extensions is that the extensions are placed at the root of the real eyelashes at about 0.1mm, so when you use eyelash growth solution, it is likely that the eyelashes will grow slightly and change their weighting position, causing them to collapse more easily, or even fall off.
Eyelash extensions must be noted 4: Mascara is not recommended
It is not necessary or recommended to use mascara because mascara contains oil, which can easily affect the adhesion of the extensions, and it is also easy to pull the lashes when removing mascara, causing them to fall off!
Eyelash extensions must be careful 5: Do not touch the eyelashes with water over 40 degrees
Generally, eyelash extensions should not touch water for at least 6 to 7 hours, and eyelash artists recommend not to use warm water or contact with overheated water for 2 days in order to make the adhesive of eyelash extensions more stable. In fact, apart from the first few days of eyelash extensions, try not to let the eyelash extensions touch water that exceeds 40 degrees Celsius, as overheated water can easily cause the adhesive to dissolve and fall off, and may also deform the artificial fiber of the eyelash extensions!
Eyelash extensions must be noted 6: Stop rubbing your eyes
Modern people tend to use their eyes too much on computers and cell phones, so their eyes tend to get dry and itchy! Real eyelashes fall off easily when rubbed, and false eyelash extensions on real eyelashes are even more fragile and easy to fall off when rubbed!
Eyelash extensions must be careful 7: Eyelashes fall off every day
Many novice eyelash extensions for the first time are very nervous about losing a single digit eyelash in a day or two, but in fact, eyelashes fall off every day, especially when they are too irritating for some people's real eyelashes!
Eyelash extensions must be noted 8: Once a month at most
Some people don't like the feeling of gaps after eyelash extensions fall out, so they keep pursuing the perfect state of eyelash extensions after they fall out, but the natural growth rate of eyelashes is actually very limited!