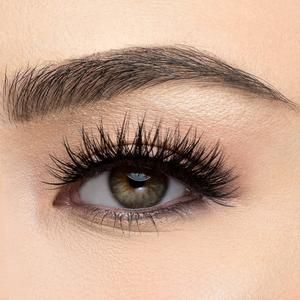 Who Needs Lash Lift
Suitable for people with thick eyelashes, drooping eyelashes, inverted eyelashes, daily eyelash curling habits, daily maintenance of eyelashes, eyelashes for natural curvature, because lash lift are relying on the native eyelashes to do modeling, unlike eyelash extensions as thick as the feeling of a foreign body, so it is especially suitable for busy people who like to apply senseless eyelashes, because keratin eyelashes are more comfortable, and many people do not even feel asleep, keratin lashes. Keratin lashes take less than an hour to apply.
Exclusions
Please note that lashes lift are not as versatile as eyelash extensions because they are based on your own lashes. If you have low volume lashes or are looking for the volume of eyelash extensions or are used to wearing false lashes, Keratin lashes may not be suitable for you because the results will not be as curly and thick as you would expect!
Duration
The final state of Keratin Eyelash is directly related to the length and density of your own eyelashes, so the duration of Keratin Eyelash is not necessarily the same for everyone, the effect lasts for about 6 to 8 weeks on average, but the maintenance effect may vary due to personal care and different speed of eyelash growth. The finished Keratin lashes will appear naturally curled and will slowly return to their original curvature. Eyelashes have their own metabolic cycle, so 5 to 10 lashes per day is normal.
Styling
Keratin is available in 3 sizes to increase the curl and shape of your lashes. Size S is for extreme curl, suitable for those who prefer a more pronounced effect; Size M is for natural curl, suitable for those who seek the look of naturally curled lashes; and Size L is for a large curl to improve the look of those who have inverted lashes.
What is the difference between Traditional Eyelash Perm and Keratin Eyelash?
Traditional Eyelash Perm uses stronger alkali, which is easy to cause the risk of damaging the eyelashes. In addition, the traditional eyelash perm technique will cause the curls to be too curly and unnatural, although the eyelashes are visually curved, it will also cause the eyelashes to become shorter in length.
Keratin lashes use a milder agent, and will be designed according to each person's eye shape to design the appropriate degree of curvature, providing three sizes of curvature S, M, L, the use of different sizes of the whole piece of silicone sheet to do the curvature modeling, the silicone sheet conforms to the ergonomics of the eye shape, you can start from the root of the eyelash curvature, and eyelashes to do the color of the eyelashes to increase the sense of the presence of the eyelashes, so the effect of a more natural and add depth to the eyes.
Before and after care of keratin lashes
As an eyelash curling treatment
Many people rely on Keratin for their eyelash curling treatment because the main component of human hair is Keratin, and once Keratin is lost, the hair becomes hollow, which can look yellow, broken, and lack luster. Therefore, using Keratin as a curling treatment can increase the rate of absorption of Keratin, which can lead to an electrifying curling of the eyes.